Listen to a Great New Track from Frank Ocean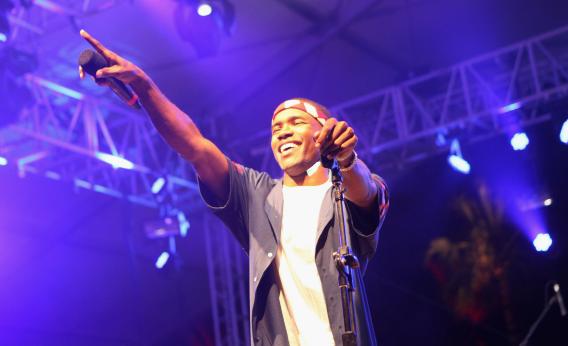 Just a couple days ago the talk surrounding Frank Ocean was all about his sexuality. A track as smooth and fresh as "Sweet Life," posted to Ocean's Tumblr this afternoon, pulls the spotlight right back to his music.

Opening with a few 808-style hand claps and sliding into some tinkling (but slightly erratic) keyboards, "Sweet Life" swiftly sets the scene: The narrator's L.A. lifestyle is both sunny and surreal; it's so comfortable that it makes us vaguely uneasy. Ocean croons about popping a pill.
What's great about the lush arrangement for "Sweet Life"—setting aside Ocean's nimble vocal—is how nearly every adornment is just a little off. Those keyboards just won't turn off, those classic hand claps are perfectly fake, and in the background each new sound flees the mix before you can quite settle into it. Is that crashing surf and horns, or just more synthesizers? As it lulls you into a trance, the scariest part is just how seductive the spell really is.

When we posted yesterday about Ocean's coming out, many commenters wondered whether Ocean really deserved the coverage. Who was this guy, anyway? For anyone still wondering, the psychedelic soul of "Sweet Life" is as good a place as any to find out: Ocean's is a name you better start learning.

Previously
Frank Ocean Comes Out
TODAY IN SLATE
Medical Examiner
Here's Where We Stand With Ebola
Even experienced international disaster responders are shocked at how bad it's gotten.