Did You See This? TMZ Accidentally Films Terrence Malick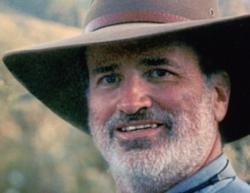 Famously reclusive director Terrence Malick prefers to stay behind the camera, not in front of it. So it was quite a surprise when TMZ actually managed to turn the camera on him on Saturday night, when the photo-shy director was incidentally filmed walking down a Hollywood street alongside actor Benicio del Toro. In fact, at first TMZ didn't recognize the figure in the background, until Collider realized what they'd captured, and sites like Vulture and the Hollywood Reporter soon picked it up.

It's worth watching the video in full to see Malick squirm and twirl in an attempt to avoid the camera (Del Toro seems to realize the humor of the situation):
TODAY IN SLATE
Politics
Talking White
Black people's disdain for "proper English" and academic achievement is a myth.
Operation Backbone
How White Boy Rick, a legendary Detroit cocaine dealer, helped the FBI uncover brazen police corruption.