The Downfall of a Phony Ballplayer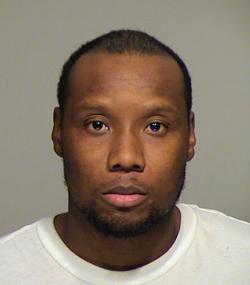 Back in April, I got an email from someone named Montaous Walton. The subject line read "baseball player." The body: "hey josh i was wondering can you do a short feature on my career?" After a few minutes of Googling, I found a bunch of message board postings about Walton's amazing speed and his base-stealing exploits at the University of Wisconsin-Whitewater and Eastern Michigan University. There was also a story in the Milwaukee Courier about the "future big leaguer with big dreams" who had just been signed to a deal by the Minnesota Twins. "Walton blew me away with his bright smile and positive attitude about life," wrote Frederick Dakarai. "We talked about 45 minutes and Montaous could not stop busting out with this huge smile and laughing. He would apologize but he couldn't hold in the excitement—he was a really cool dude … just a down-to-earth nice guy."
All of this was transparently phony. The message board posts reeked of sockpuppetry: Though supposedly from different people, they were all written in the same all-lowercase style and all raved about Walton's abilities in the 60-yard dash. A call to John Vodenlich, the head baseball coach at Wisconsin-Whitewater, confirmed that Walton wasn't who he said he was. Vodenlich told me that Walton had "tried out" for the team several years ago, but that he hadn't even made it through the 60-yard dash. Vodenlich also said that he knows the baseball coach at Walton's high school, who told him that the supposed speedster hadn't played there either. Walton and the coach had gone out to play catch once, but Walton was afraid of the ball.
Advertisement

I talked about all of this on Slate's Hang Up and Listen podcast this week. You can listen to the segment, which includes an excerpt from a phone conversation I had with Walton, by clicking on the audio player below.
I was planning to write a story about my dealings with Montaous Walton, but OnMilwaukee.com's Jim Owczarski beat me to it. His May 10 story, headlined "Who Is Montaous Walton?", revealed that Walton used his baseball tales to convince a couple of management firms to front him money and plane tickets. According to the story, Walton sent an agent a phony contract that he had supposedly signed with the Toronto Blue Jays. One of the terms in the contract: "Player must follow and abide by the rules that any Coach or manager have for the player to do."
This week, Montaous D. Walton was arrested for fraud for allegedly bilking those sports agencies. According to Bill Michaels Sports, "Milwaukee Police executed a search warrant on Walton's home Monday, June 4th and took Walton into custody. A computer, cell phone and an autographed baseball bat were confiscated from his residence. The autograph has yet to be authenticated."

TODAY IN SLATE
Politics
Blacks Don't Have a Corporal Punishment Problem
Americans do. But when blacks exhibit the same behaviors as others, it becomes part of a greater black pathology.
Lifetime Didn't Think the Steubenville Rape Case Was Dramatic Enough
So they added a little self-immolation.