Did You See This? The First "First"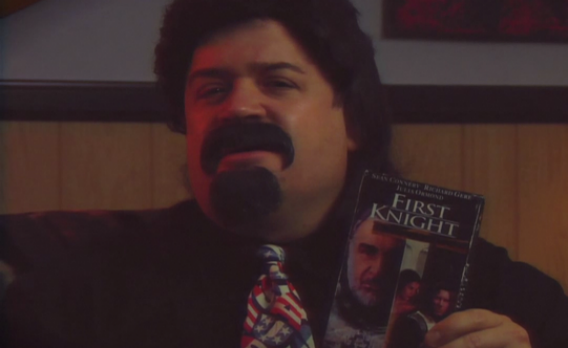 You've seen it before: A commenter planting a flag, marking his territory, pointing out that he (or she, though somehow I suspect it is usually the former) was the original commenter to reach a post or a thread. The comment is written with varying degrees of irony: Some type these five letters out of the purest pride, while others simply parody the tradition. Most, I suspect, fall somewhere in between.

But who was the first "first"? This is the question that Patton Oswalt's Walluks Bashley explores in this new short from Funny or Die.
As the satirical video points out, our culture's obsession with firsts goes far beyond comments threads: the first man on the moon, the first to climb Mount Everest, the first rapper to brag about his swag. But it's those who obsess only over being first, rather than actually contributing anything of value, who miss the point. Will you be the first to share this video? Will I be the first to post it? No, but I'm OK with that.

There's plenty to enjoy here. Oswalt is one of the smartest observers of geek culture, in part because he's not afraid to rail against its downsides. And the video nails the narration and washed-out look of 1980s and 1990s TV reports, especially the old Unsolved Mysteries. Apparently it's being used to promote the Webby Awards, but it works just fine as a stand-alone short.

Setting the video aside, who really was the first "first"? No one seems to know. The meme library Know Your Meme notes that the "marking of 'first comment' is commonly practiced in a number of different language cultures, so it's difficult to pinpoint the exact origin of its usage on the web." So perhaps the first "first" was really "premier!" or "¡primero!" Perhaps it's just as well that we don't know who started this rather unfortunate tradition: That particular attention-grabber doesn't seem particularly worth celebrating.