Pattinson. Cronenberg. DeLillo. Cannes.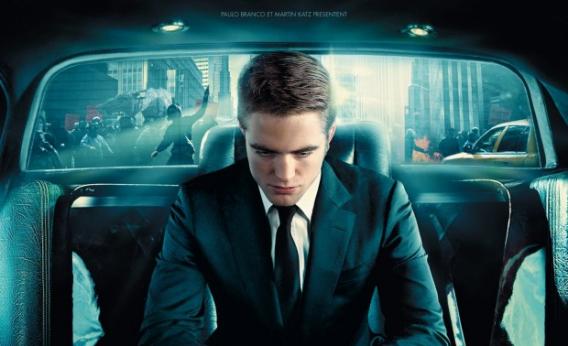 Today, the lineup for the Cannes Film Festival was released, and among the rumored but previously unconfirmed entries is Cosmopolis, David Cronenberg's Robert Pattinson-starring Don DeLillo adaptation, which, judging solely from its brand-new French trailer, looks amazing.
The novel, published in 2004, follows 28-year-old Eric Packer, a billionaire financial whiz, as he crosses Manhattan in a limo on his way to get a haircut at Anthony's, the barber shop once frequented by his father. It's April 2000. Anarchist protesters have swarmed the city, referencing Marx in their chant, heard in the trailer above, "A specter is haunting the world."
One of the exciting things about this trailer is that it suggests the movie may be quite faithful to DeLillo's work, which feels perhaps more timely now than it did eight years ago. Much of the dialogue we hear in the trailer—starting with those first few words, "so rich and crisp"—is straight from the novel. "You know things. I think this is what you do." Another nearly direct quote: "It's interesting to me that you're a man somebody wants to kill." The translation of Mikhail Bakunin's famous remark—"the urge to destroy is a creative urge"—is straight from the book, as is the apparent allusion to Chaplin's Monsieur Verdoux ("The logical extension of business is murder").
Don DeLillo has always been fascinated by the movies—one of his earliest stories was inspired by Godard's Weekend, his most recent novel takes 24-Hour Psycho as its jumping-off point—and yet none of his novels has been adapted for the screen. That the first one to make it will be directed by David Cronenberg—and will surround what looks like an interesting performance by Robert Pattinson with actors like Juliette Binoche, Mathieu Amalric, Samantha Morton, Paul Giamatti, and, of course, Jay Baruchel—is a very promising development.
The Cannes Film Festival takes place in late May. The U.S. release date for Cosmopolis has not yet been announced.