What Books Titled What X Can Teach Us About Y Can Teach Us About Publishing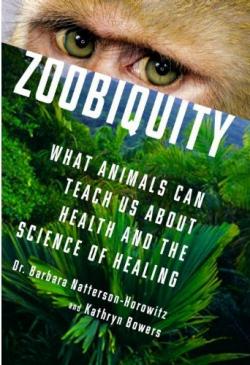 By Slate's count, at least 18 books following the "what X can teach us about Y" (henceforth WXCTUAY) formula were published in 2011 or are slated for publication in 2012. (As you may have noticed, we have a thing for popular book-title formulas.) Why the sudden explosion of edification from unexpected sources?
Advertisement

The WXCTUAY trend is part of a larger trend of subtitles raging out of control. Publishers want a title to be pithy and attractive, so it can't be too lengthy or significant: Nobody's going to stop and check out a book with a title longer than five or six words, and two or three are even better. A subtitle is a publisher's chance to tell you specifically what a book is about, to sell you on it, and to pack in as many buzzwords as possible.
But are WXCTUAY subtitles really meaningful? Slate decided to put the concept to the test by mixing up the component parts of fourteen of our favorite WXCTUAY titles. Can you reassemble the titles correctly? Or can you come up with even better titles by reassembling them incorrectly? I, for one, wouldn't easily pass by a book called Hannibal and Me: What Evolving Robots Can Teach Us About the Social Origins of Tolerance and Friendship.
What X Can Teach Us About Y
Reorder the boxes in each column below to correctly match up each book title, X part, and Y part in each row. Move the boxes like this:



When you click "Show results," correct matches will appear in green, while incorrect matches will remain white.
Book Title
Eco-Republic
Beeconomy
Rescue Me!
How Fantasy Sports Explains the World
Walking with Dog
Conversations with Power
Unfinished Business
Medici Effect
From Egg to Adult
Glass Ceilings and 100-Hour Couples
What's Science Ever Done For Us?
In the Yikes! Zone
Thank You for Arguing
Blessings from a Thousand Generations
What (X)
The Ancients
Women and Bees
Superheroes
Pujols and Peyton
Man's Best Friend
Great Presidents and Prime Ministers
The Dead
Elephants and Epidemics
Worms, Flies, and Other Creatures
The Opt-Out Phenomenon
The Simpsons
Skiing
Aristotle, Lincoln, and Homer Simpson
Our Biblical Ancestors
Can Teach Us About (Y)
Ethics, Virtue, and Sustainable Living
Local Trade and the Global Market
The Power of Faith
Wookiees and Wall Street
God
Leadership
Life
Innovation
The Switches That Control Human Development
Work and Family
Physics, Robots, Life, and the Universe
Surrender and Trust
The Art of Persuasion
Healing Our Families Today
Ready to see how well you did?
Shuffle (Warning: Shuffling will undo any correct matches you've already made.)
TODAY IN SLATE
Politics
Talking White
Black people's disdain for "proper English" and academic achievement is a myth.
Operation Backbone
How White Boy Rick, a legendary Detroit cocaine dealer, helped the FBI uncover brazen police corruption.