Which of the Slate New Classics Will Last?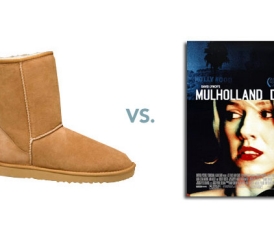 Today Slate unveiled its list of "The New Classics," the books, movies, fashion items, and other cultural artifacts (since 2000) that will stand the test of time. It's not your grandfather's canon: The one novel isn't by Philip Roth or Jonathan Franzen but Aleksandar Hemon, "Star Wars Kid" Force-Leaps his way into a nomination, and there's even a little love for the Ugg.
Of course there's plenty more than made our list. Please send your own nominations for "new classics" to slatenewclassics@gmail.com or use the #newclassics hashtag on Twitter. We'll gather all of your suggestions for a follow-up article.