Oh Snap!: Lars Tunbjörk's Funny Photos of Offices and Suburbia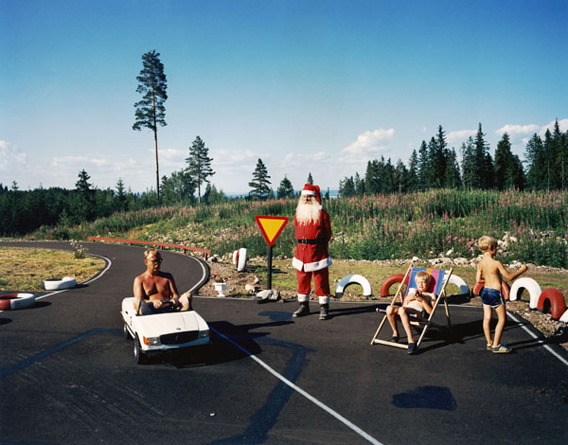 And this is a New York lawyer's office: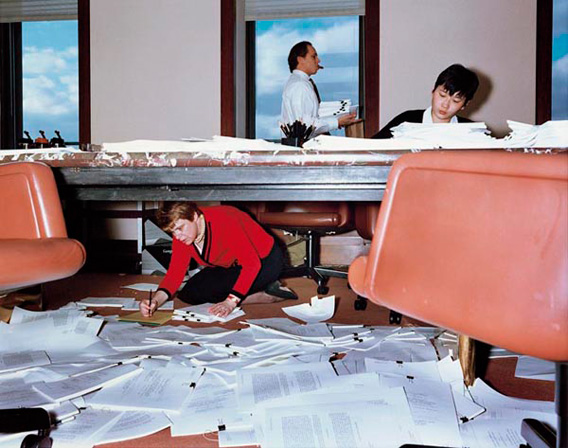 At least, that's Christmas and a lawyer's office through the eyes of Lars Tunbjörk, who has an unusual perspective on the world—a perspective currently on display at the Amador Gallery in New York. The exhibit features work from the Swedish photographer's three best-known photo books, Country Beside Itself, Home, and Office. The photos from those collections have been shown all across the world, but rarely in the United States. While the newest of these photos are now more than ten years old, they are as delightfully weird and funny as ever.

I got Tunbjörk on the phone in Stockholm while he was feeding his kids. By now, the man has spent far more time talking about offices than working in them: Aside from his early stints as a newspaper photographer, he's rarely been tied to one. And though his photographs are still amusing for those of us stuck in fluorescent-lit cubicles, he doesn't particularly like them anymore.

"Sometimes I think my old photos are a bit too anecdotal. You change the way you look at things over the years," he says.
He's less interested in people these days and more interested in landscapes and "formal things," as he calls them. His most recent book is called Vinter, and it depicts the darkest, coldest time of the year in Scandinavia, full of canine desperation ...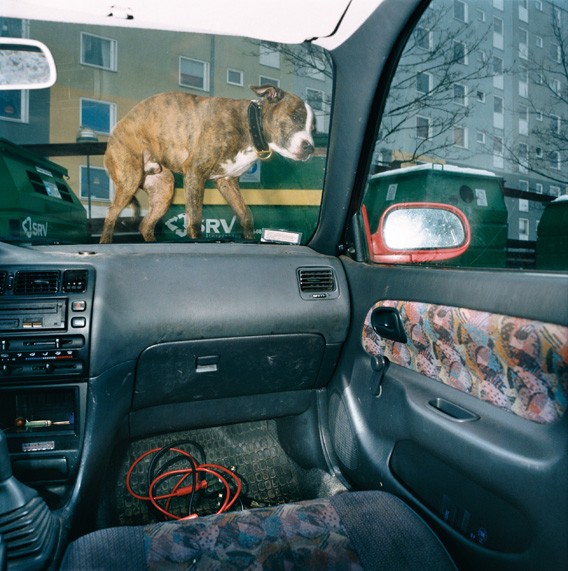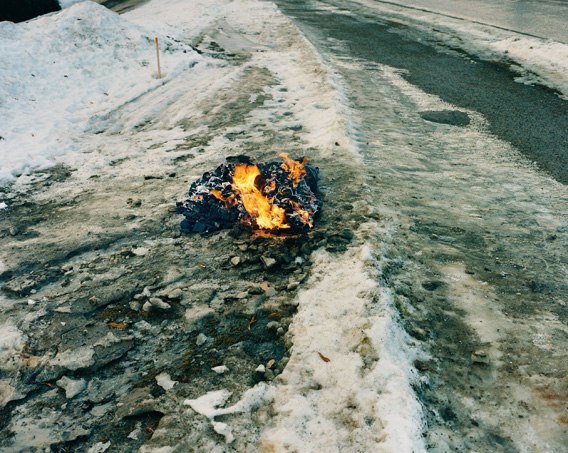 Though the humor is darker and the subjects are piles of snow rather than copy paper, Tunbjörk continues to find humor amid dullness, just as he did when wandering around offices and suburban developments in the '80s and '90s.
Eventually, Tunbjörk will tire of somber landscapes, just as he did of offices and suburbia. Then, he says, "I will come back to people."