Netflix, iTunes, Amazon, Hulu: Four Customized Plans Just For You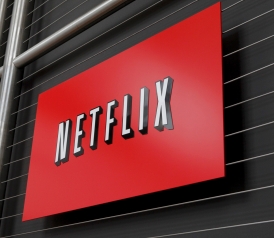 Netflix announced on Tuesday that it would start charging separate fees for its DVD rentals and its instant streaming service, raising the cost of the combination package to at least $16 a month.
This has led TV and movie watchers to confront all sorts of difficult questions. Do you drop the DVDs? Ditch the streaming option? Abandon Netflix altogether in favor of Hulu, Amazon Instant, iTunes, or some combination thereof? It's dizzying enough to make you want to give up and pick up a book.
Figuring out the best way to suit your consumption habits and budget isn't easy, given the proliferation of available options over the past few years. So we've done the research for you and broken down the best options to fit four typical consumers' (legal) viewing needs.
Did we miss a category? Have better ideas on how to refine these options? Let us know in the comments.
—Brahna Siegelberg and Will Oremus
The Cinephile

Forget John Wayne; the Cinephile's looking for early John Ford. She's seen The 400 Blows three times and wants to experience the rest of Truffaut's catalog in chronological order. Redbox, with its soulless lineup of recently released Hollywood schlock, depresses her even more than Blockbuster used to.

Solution: Price hike be damned: If selection is your priority, there's no substitute for Netflix DVDs. Netflix's on-demand offerings are far from comprehensive (it's short on new releases and its library of classics is hit-or-miss), but if you can afford it, you should keep the streaming service, too. It can't hurt to have Citizen Kane a nd La Dolce Vita a click away when the urge strikes. For DVDs alone, you'll pay from $7.99 to upwards of $20 a month; on-demand is an additional $7.99 per month.
Hardcore cinephiles may want to consider switching to Hulu Plus for their streaming needs. Hulu scored a big win when it signed an exclusive deal with the Criterion Collection, which includes hundreds of lovingly restored films from luminaries like Kurosawa and Cocteau. Aside from that, though, its movie selection is weaker than that of Netflix on-demand, and the price is the same: $7.99 a month.
Who was voted off of Dancing With the Stars this week? Who has the inside track to replace Michael Scott on The Office? The inquiring Tube Junkie always wants to know. He's the type who takes NBC's "Must See TV" slogan literally.
Solution: No streaming service yet offers a significant amount of live television, so if you can't stand to head into the office without knowing who won American Idol or the baseball game, it may not be time for you to cut the cable just yet.
If you don't mind watching Tuesday's Daily Show on Wednesday, however, Hulu Plus will serve you just fine. For $7.99 a month, it offers shows from three major networks (Fox, NBC, and ABC, but no CBS) and an array of cable channels beginning the day after they air, plus a large catalog of back episodes. Many of the gaps in Hulu's offerings can be filled in by going to the websites of the individual channels or shows. For instance, you can watch the last couple episodes of CW shows such as Gossip Girl on the CW site, or CBS shows such as NCIS on the CBS site. For current premium cable offerings, though, you're out of luck unless you subscribe to the channel itself.
For a better viewing experience, hook up a Roku box (about $100) to stream Hulu Plus on your big-screen TV.
The Friday Night Couch Potato
You're a sporadic movie watcher, and after a long work week, you're pretty much content to watch anything, so long as you've never seen it and it's not total crap.

Solution: Netflix's Watch Instantly. The offerings are a little random, but who doesn't love a good surprise? Slate associate editor Jess Grose notes that Netflix's on-demand service "recreates going to the video store, which I miss. They had a section for us last week that was critically acclaimed crime movies and every film was wonderful! We ended up watching The Grifters."
For $7.99 a month, you can find yourself watching a 1970s version of Hedda Gabler, a recent Academy Award winner such as The Curious Case of Benjamin Button, or a Woody Allen comedy. You generally won't find more than one part of a series—for example you'll find Lord of the Rings: The Fellowship of the Ring, but not the other two, and only the second Iron Man installment. Still, Netflix's streaming service is the best option for those who want to find an enjoyable movie without too much hassle.
You somehow managed to miss the whole Sopranos craze when the show was actually on TV, but you've got a whole summer ahead of you. And then there's Lost, and The Wire … and doesn't the fourth season of Breaking Bad start this weekend? Time for you to catch up.
Solution: This one comes down to a question of time versus money. Going for one of the Netflix multiple-DVD packages (without the streaming option, which never carries shows on premium cable) will generally cost you much less than buying the episodes on Amazon or iTunes, especially if you burn through seasons quickly. A month of DVDs from Netflix ranges in price from $7.99 for one DVD at a time to $43.99 for eight DVDs. Whereas, if you plan to get through the past three seasons of Breaking Bad in the next month, buying all the episodes through Amazon Instant will cost about $55. Plus, Netflix's selection is pretty much infinite. The only problem is that you may have to deal with delivery lag times.
If you're willing to throw down a bit more cash to not only watch episodes right away, but also own them forever, Amazon Instant is your best bet. On Amazon, you can buy and instantly watch shows such as Lost, Mad Men, The Wire, and Breaking Bad. Episodes generally cost between one and two dollars, with entire seasons anywhere from $11 to $20. (HBO shows such as The Sopranos are only available to rent, however, and they generally cost around $2 an episode.) On iTunes, by contrast, buying episodes usually runs from $1.99 to 2.99 per episode, and a whopping $25 to $35 for the whole season. (Renting episodes on iTunes is usually a bit cheaper, whereas buying in HD is a bit pricier.)
If you already have premium cable, consider getting the smartphone and iPad HBO Go app as a supplement. It's free and will provide you with full seasons of all HBO series—past and present. By signing up through your cable company, you can watch an episode of Six Feet Under on your iPad or your computer, in a coffee shop or on the way to work, as long as a Wifi or 3G connection is available. Note that Verizon, AT&T, DirectTV, and many other cable providers provide this service, but that Time Warner does not.