"You Can Come Here and Be Who You Really Are"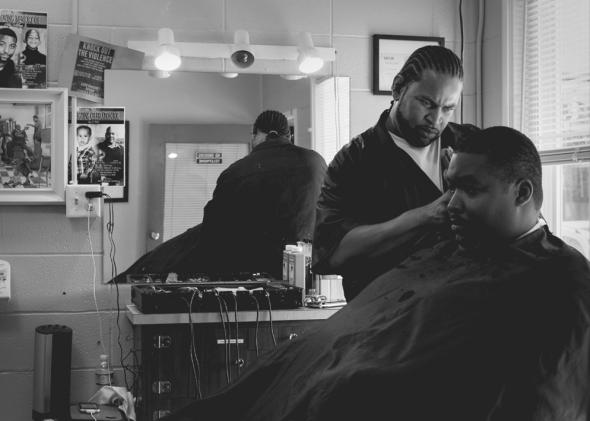 Brandon Tauszik grew up in suburban Florida, where chain barbershops ruled. So when he moved to Oakland, California, five years ago, the number of independent barbershops blew him away. He started visiting the shops as a way to get to know his new neighborhood and quickly learned they were cultural institutions that were about much more than cutting hair. In his series of GIFs, "Tapered Throne," Tauszik captures the atmosphere of these places in the subtle yet significant interactions between barbers and their customers as well as the brief movements of individuals that convey a sense of stillness and quiet.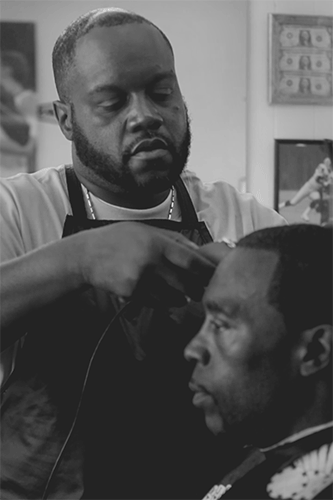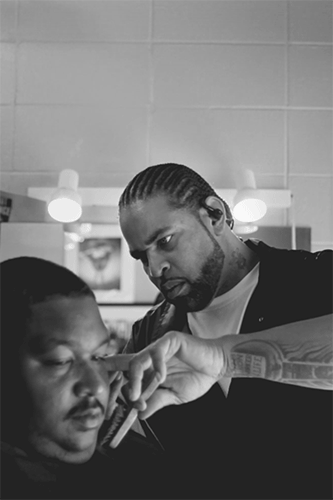 Over the course of four years, Tauszik, who is white, went to nearly 20 shops around the city and he never made an appointment beforehand to visit. Instead, he simply walked in, introduced himself, and hoped for the best. "From a social aspect, every time I'd walk into these shops, I'd have 12 pair of eyes on me, not in a hostile way but in a sense of, 'Can I help you? Are you lost?' I'm relatively shy, so each time, I'd have to gear myself up for it. Almost every single time it was for no reason. After the initial social awkwardness, it was all gravy and all fine," he said.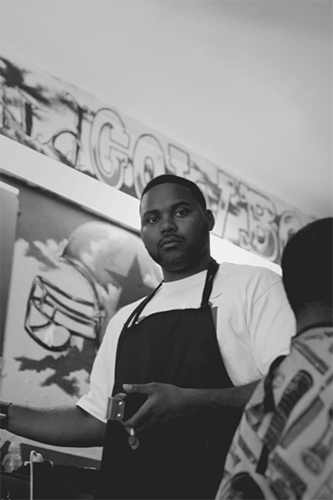 To make the GIFs, Brandon set up his tripod and shot short videos at 60 frames per second. He then brought the files into Adobe Premier and slowed them down to 24 frames per second. From there, he looked for moments of three to four seconds that could be seamlessly looped. Most of the actions we do in daily life don't make for good loops, he said, but the repetitiveness of motions in barbershops made them perfect for GIFs.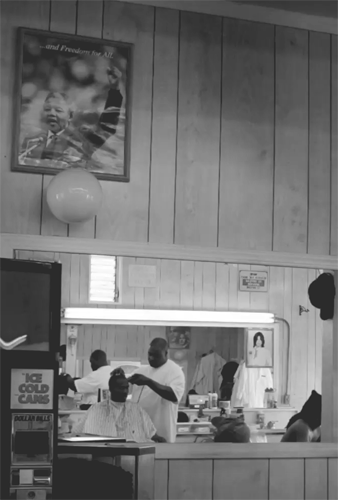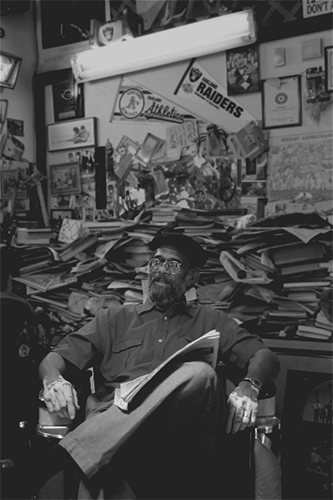 "The barber stands all day and he has a very hypnotic back and forth motion to do what he does. The subject breathes but he's still. There's TV, there's people watching and cutting," he said. "I feel like with GIFs you really do capture a moment. You're really there with that person. They're breathing, they're blinking, they're moving. It's like they're alive forever, just going back and forth."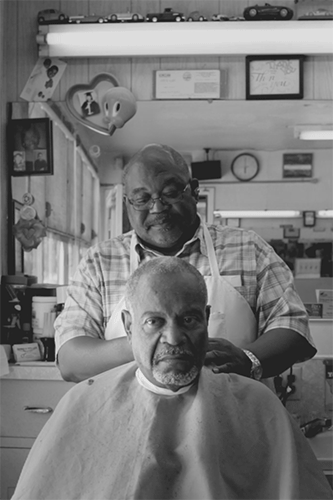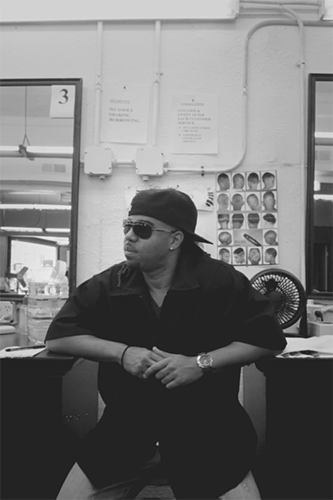 In gentrifying neighborhoods around the country, barbershops—unlike bars or restaurants—tend to be places where social boundaries keep things largely segregated. In March, WNYC producer Jorteh Senah's story about a white Harlem resident's first haircut in a black barbershop demonstrated that a willingness to breach those boundaries could be good for business and for the community at large. In that spirit, I had to ask: Did Tauszik get a haircut at one of the shops?
"Before I'd leave that would usually come up. 'Why don't you sit down and let me cut your hair?' Finally, I went through with it. I got a taper."