| 
Posted Sunday, May 19, 2013, at 9:00 AM
Shopkeeper Suparat Taddee, Chumchon Ruamjai Community, Bangkok, November 2011.
Courtesy of Gideon Mendel
For their fourth triennial, titled "A Different Kind of Order" the International Center of Photography focused on the sweeping influence of digital photography both on established and emerging artists.
Read More »
 | 
Posted Friday, May 17, 2013, at 11:00 AM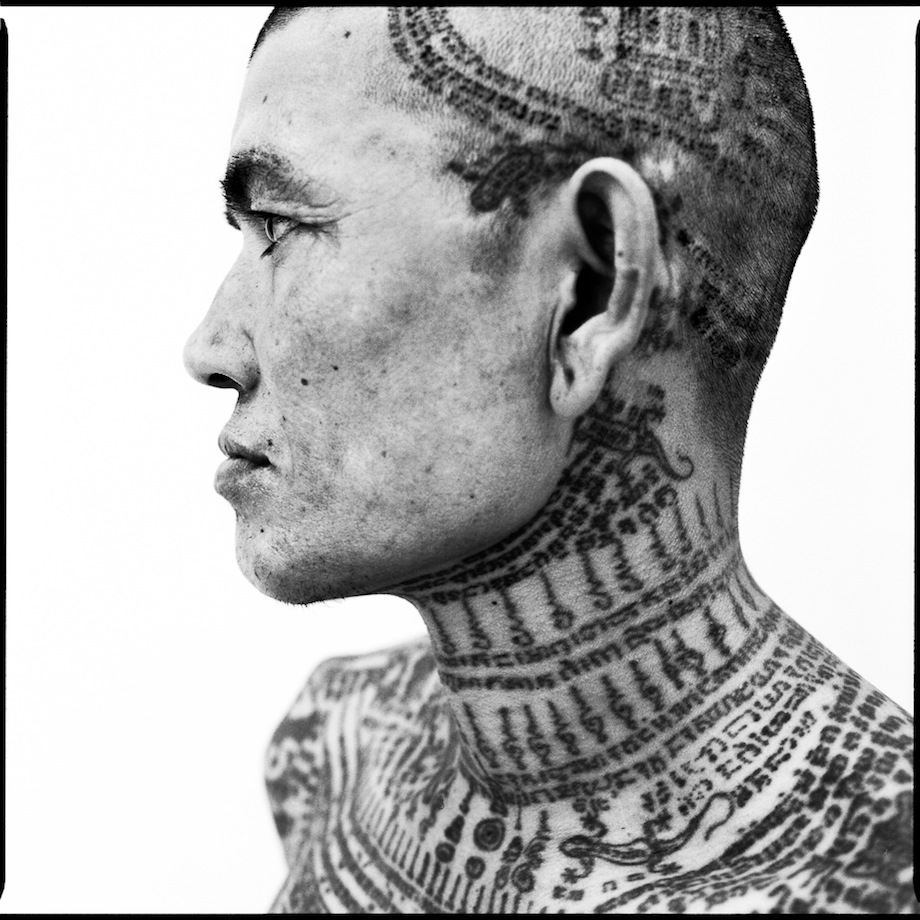 Cedric Arnold was on assignment in Thailand when he first saw a shipyard worker covered head-to-toe in tattoos. This was Arnold's entry point into the yantra tattoo tradition, one that goes back hundreds of years and spans several countries in Southeast Asia.
Read More »
 | 
Posted Thursday, May 16, 2013, at 11:22 AM
My mother and another midwife weighing a small baby (l). My mother posing for pictures with children.
Courtesy of Senongo Akpem
One of the voids left behind in the digital age of photography is the excitement and mystery of picking up developed prints from a roll of film.
Read More »
 | 
Posted Wednesday, May 15, 2013, at 11:00 AM
Georgia was born to Alison and Brian on Nov. 19, 2009. She suffers from a rare form of cancer known as Juvenile Myelomonocytic Leukemia (JMML), with an AML mass tumor. "She is as sweet as she is sassy," her mother says.
Courtesy of Soulumination

Lynette Johnson had taken many photographs of children during her photography career when she received a call from her sister-in-law in 1996 asking if she would photograph her baby who was stillborn.
Read More »
 | 
Posted Tuesday, May 14, 2013, at 11:36 AM
Newark 1
Jeffrey Milstein/Kopeikin Gallery

As a kid, photographer Jeffrey Milstein enjoyed playing with airplanes and eventually got his pilot's license when he was 17.

Read More »
 | 
Posted Monday, May 13, 2013, at 11:00 AM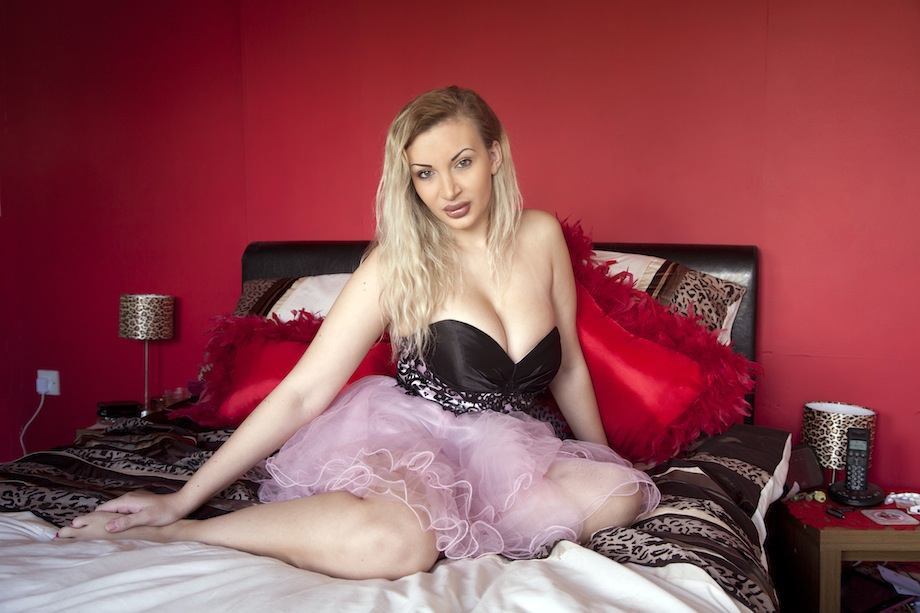 Hannah, 20 years old. Lip fillers, breast augmentation, bottom, body liposuction, rhinoplasty.
Michelle Sank
Michelle Sank is interested in young people and the issues they face.
Read More »
 | 
Posted Friday, May 10, 2013, at 11:00 AM
Terminal Mirage 2, 2003
David Maisel/INSTITUTE
There is an overwhelming sense of disbelief when looking at David Maisel's aerial photographs of open-pit mines, toxic waste sites, logging, freeways and other scenes that mark the toll humans have left on earth.
Read More »
 | 
Posted Thursday, May 9, 2013, at 11:29 AM
Teeth (Looking upward from inside the mouth)
Kai-hung Fung
In the course of developing sophisticated imaging techniques for peering into the human body, Hong Kong-based radiologist Dr. Kai-hung Fung discovered something within himself: an artist.
Read More »
 | 
Posted Wednesday, May 8, 2013, at 11:00 AM
Julia Enaigua, 71, La Paz, Bolivia. Queso Humacha (vegetables and fresh cheese soup).
Gabriele Galimberti/Riverboom/INSTITUTE
If grandmothers around the world had a rallying cry, it would probably sound something like "You Need to Eat!"
Read More »
 | 
Posted Tuesday, May 7, 2013, at 11:16 AM
American Ecstasy
Barbara Nitke
"The porn business is my alma mater."
Read More »