The Young Girls of Romania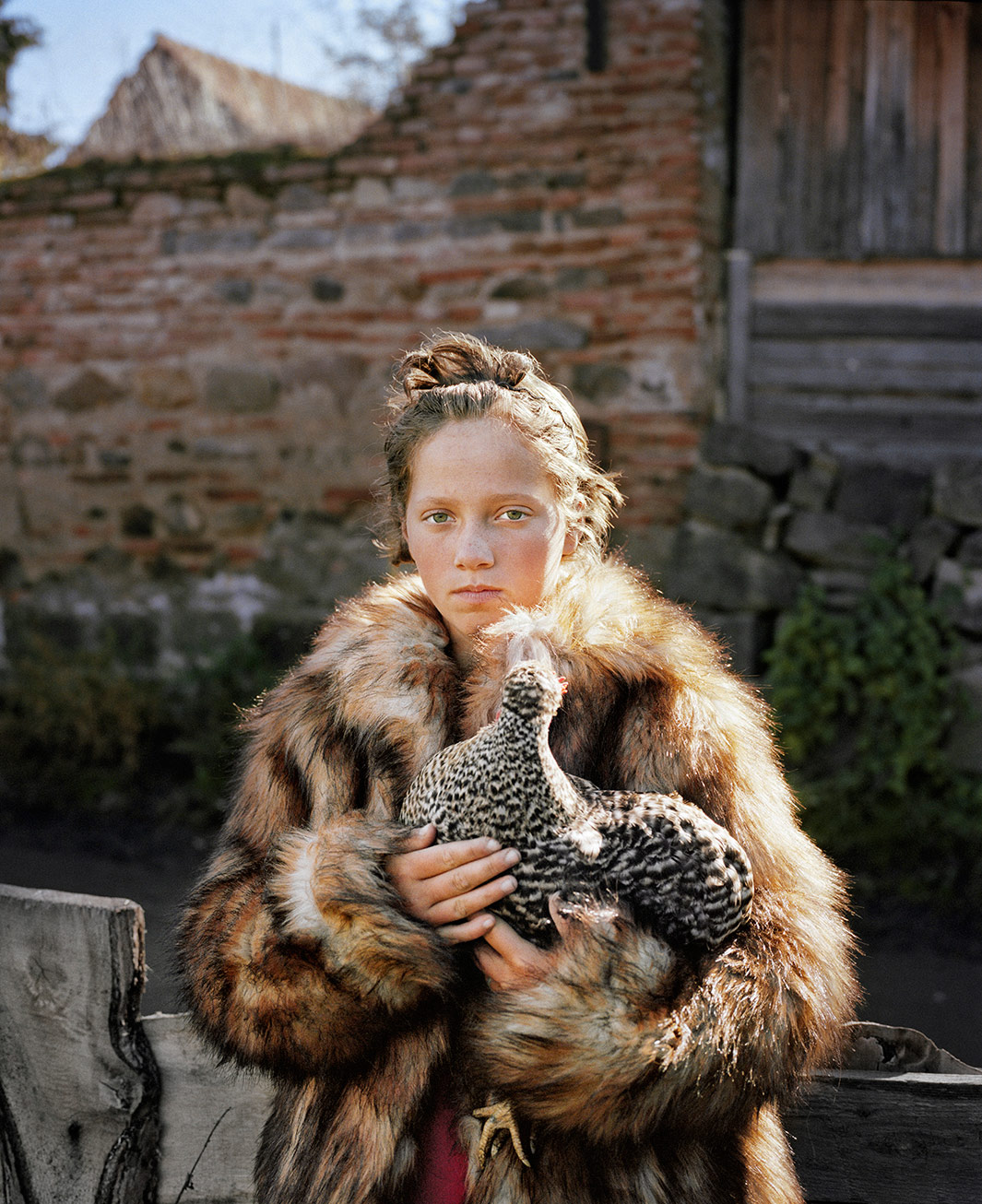 Delphine Schacher's inspiration for her project that captures young girls comes from when she herself was a child. In 1991 her father visited a small village in Transylvania, Romania. He was greatly affected by the experience, and Schacher, who was 10 years old at the time, soaked up the images he brought back. Twenty years later, Schacher, now a photographer herself, decided to visit Romania.

While there, she met a group of girls ages 5 to 11. Schacher, who's Swiss, felt inspired by the countryside, by the girls and their innocence, and what she said was a time in their lives that fluctuated between expectations and melancholy. She decided to head back to the village a year later and worked with the girls for 10 days to try to immortalize the stage of their lives. She created a series titled "Petite Robe de Fete," or "A Little Party Dress." Schacher said the project is "a game of hide-and-seek between sweetness and candid rurality, as well as between light and shadow."
Working only in natural light, shooting analog, and mixing portraits with landscapes of the regions, Schacher wanted to create a series that felt somewhat theatrical, so she staged the scenes and brought along clothing to style the girls. "They already had a natural kind of grace, and I wanted to increase it through their costumes," she said.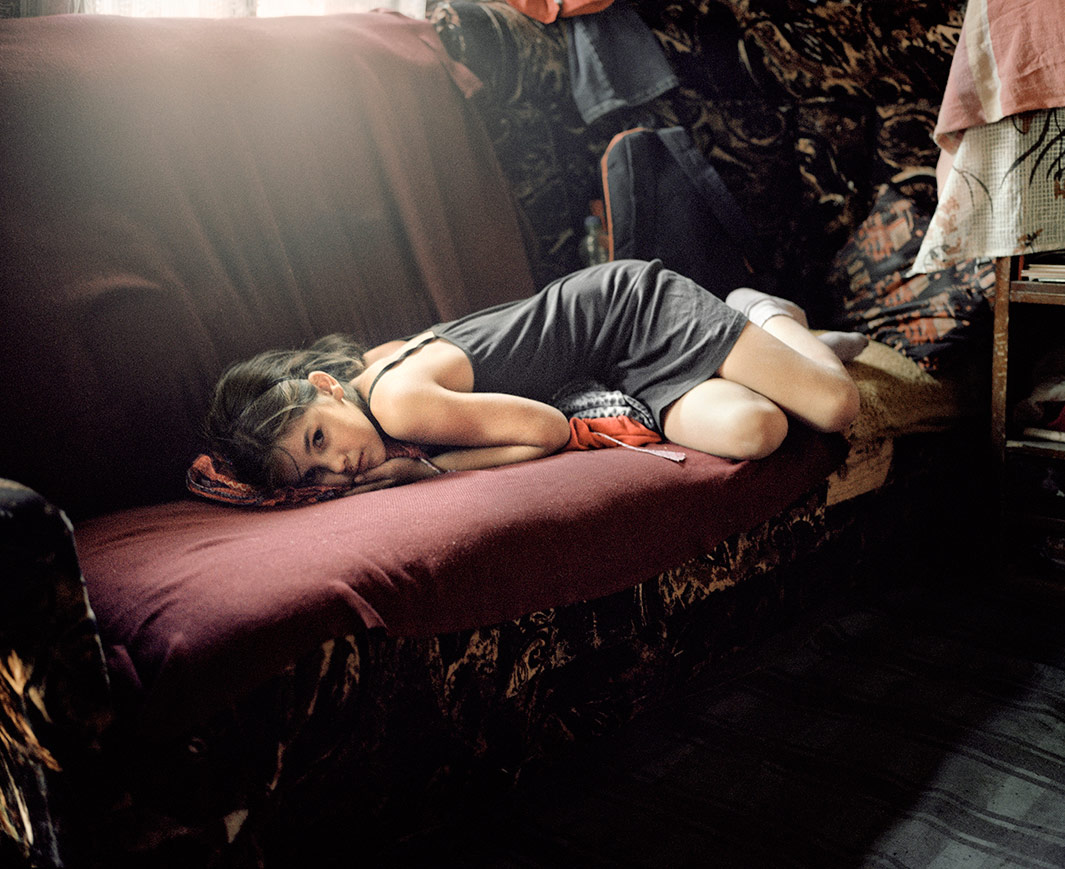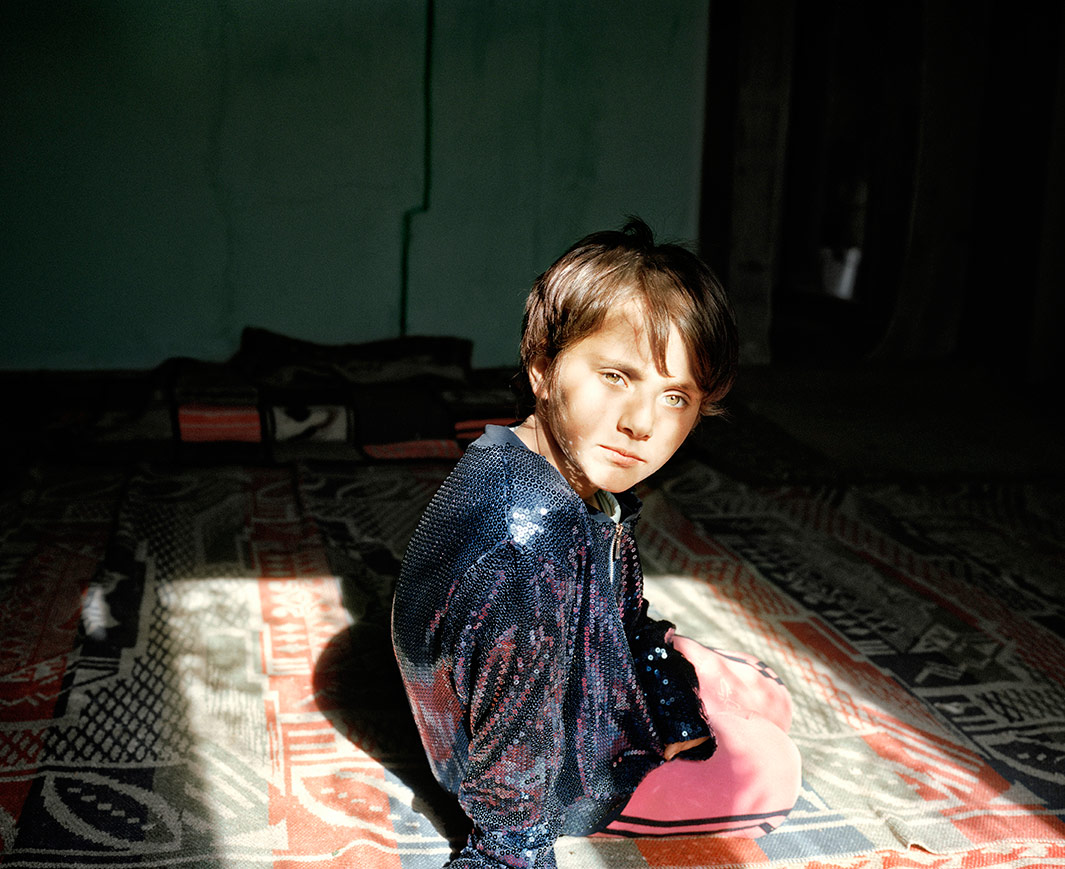 Although she latched onto the theme that the girls are essentially in the spring of their lives, Schacher said she shot in autumn because she "wanted the series to be quite warm and colorful to enhance the precious time in which they are living … it was a kind of last moment of innocence that I wanted to create and to emerge from my pictures."
Since she finished the project, Schacher has received a lot of positive attention, including a selection into the Festival of Young European Photographers in Paris through March 13. Schacher has also returned to Romania, where she created more images with one of the girls. She is considering continuing to work on the project as the girls age and whether to photograph them during different seasons.
Schacher said that although the project showcases a specific group of girls in a specific village, the idea is to touch the viewer no matter where they live. "I know that this work can disturb some people, touch them, bring them back to their own childhood, their own fears and feelings. … This work is not a documentary about children in Romania; I wish for it to speak of a universal childhood in a poetic way," she said.