Surfers Through a 19th-Century Lens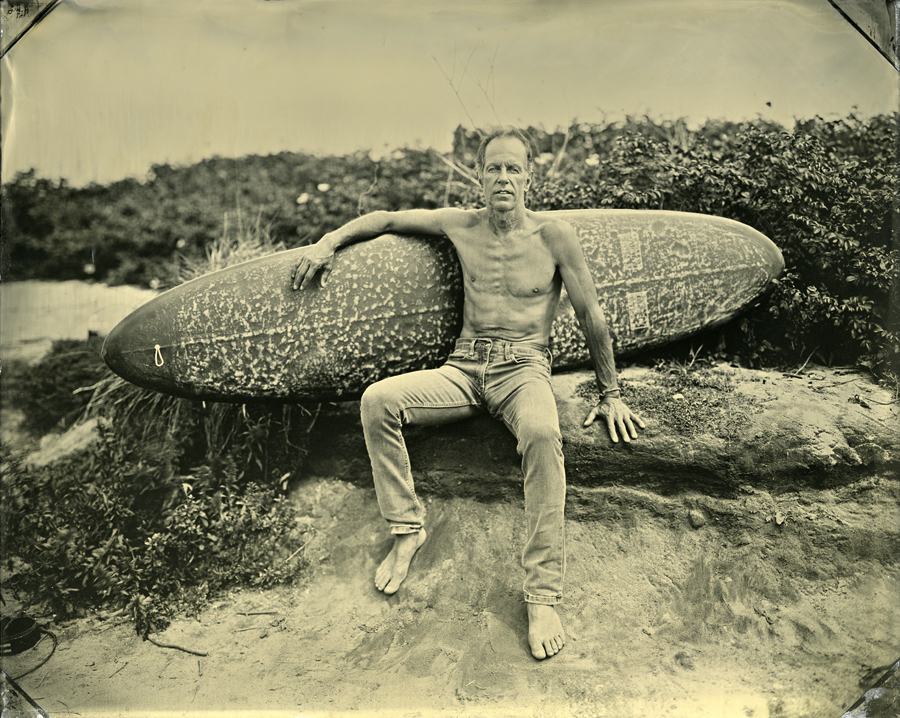 Joni Sternbach takes contemporary portraits of surfers using 19th-century photographic processes in her ongoing series, "SurfLand."
The photos are one-of-a-kind tintypes made with a large-format camera using a wet-plate collodion process, one made popular in the Untied States in Civil War–era photography. While the process can inspire nostalgia, Sternbach said she is more interested in bringing the process into the present day than mimicking the aesthetic of the past.
"I wasn't interested in recreating something that had already occurred in the history of photography. I was more interested in creating a new topic of conversation about how can we use the materials and information from the history of photography to make new and wonderful images that we haven't seen before," Sternbach said.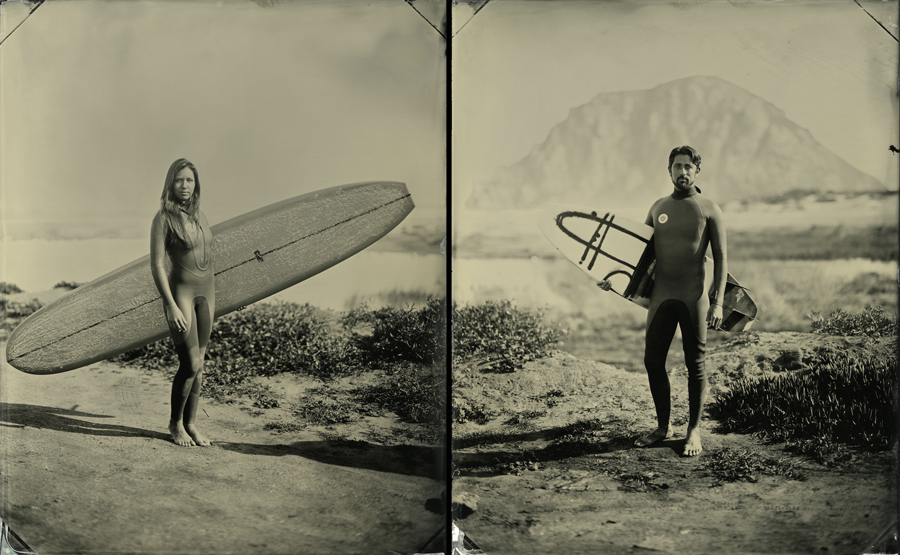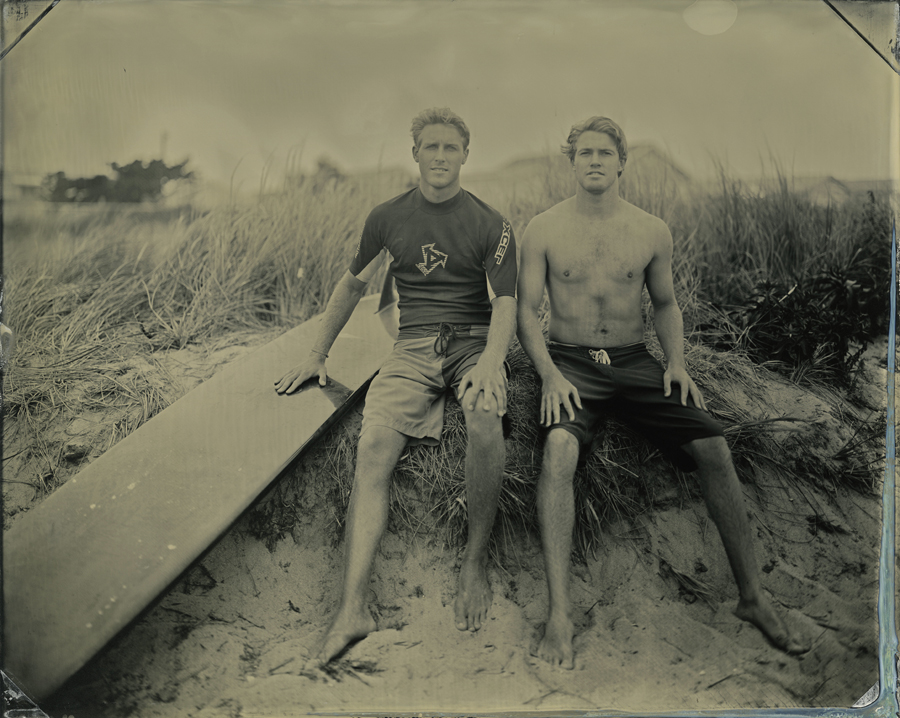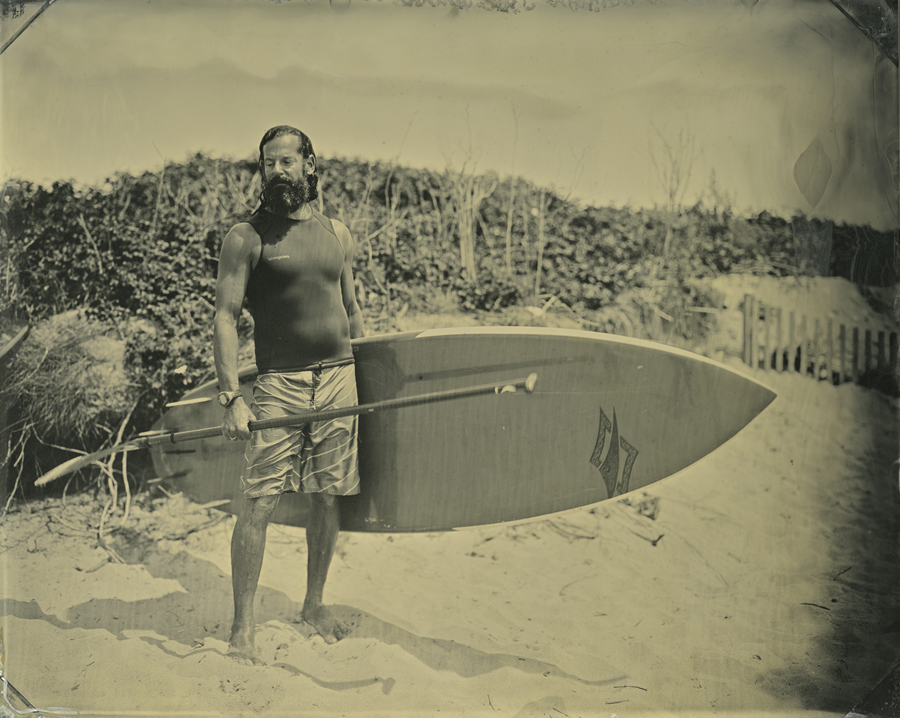 Sternbach's love of the beach began as a child, when she spent time with her grandmother in Long Beach and in the Rockaways in New York. She made her first tintypes of surfers in 2002 while shooting a different project in Montauk, N.Y.
She had been pointing her camera east toward the sky when the sun broke through the clouds and a heavenly light appeared. "In that moment … I thought I heard all the surfers in the ocean let out a communal shout of joy," she said via email. "At that moment I snapped the shutter, turned the film holder around and shot another frame. In less than 20 seconds on a seemingly average summer morning, I felt I had bonded with an entire group of people in the ocean."
In 2006, Sternbach returned to Montauk and started shooting what would become the first photos in "SurfLand." Since then, she's been to beaches all across the country and the world, from New York to California to Australia. She often meets her subjects at random on the shore or makes arrangements to photograph specific people or groups.
One memorable meeting led her to a ranch in California, where she photographed a surfer on a horse. "I was interested in talking to people who really express themselves in a way where finding the joy is a priority. We're a puritanical country, and so it's a real statement and ownership of happiness in a genuine way. These people know how to make themselves happy. I'd say most Americans don't," she said.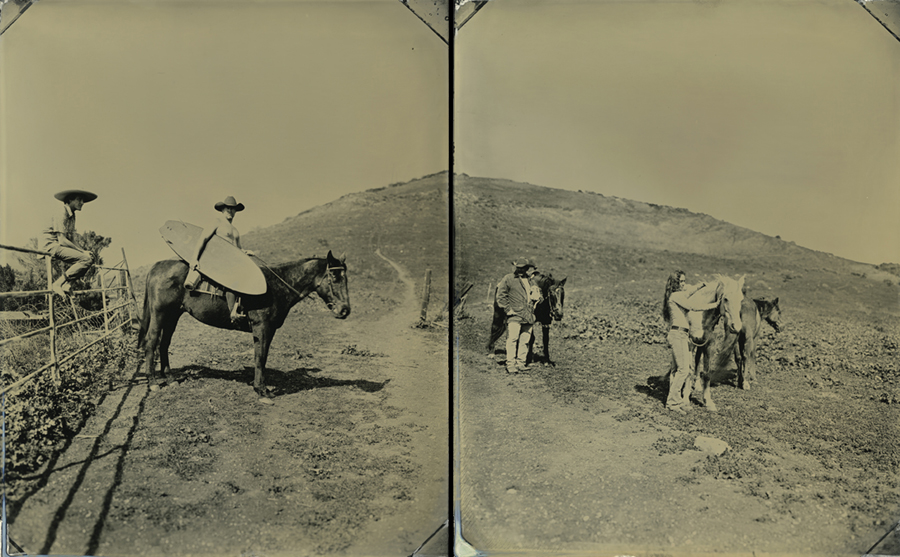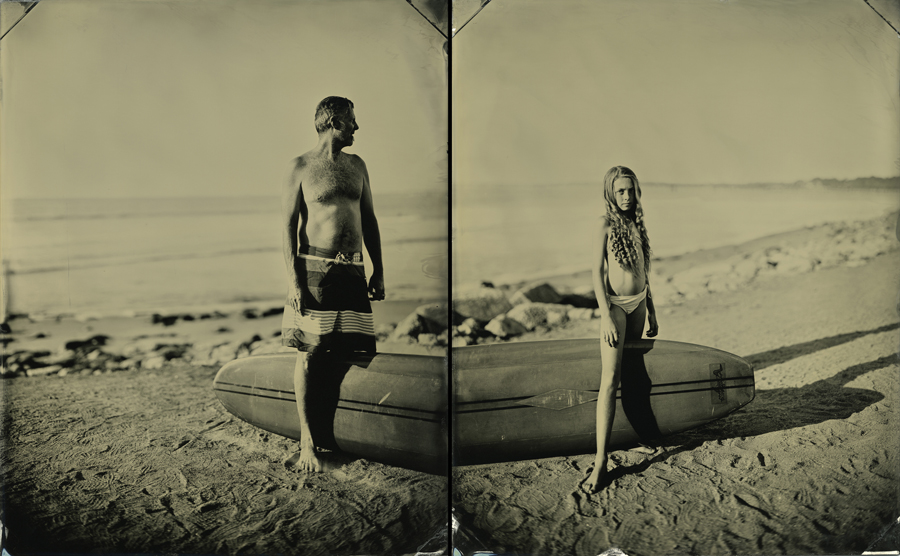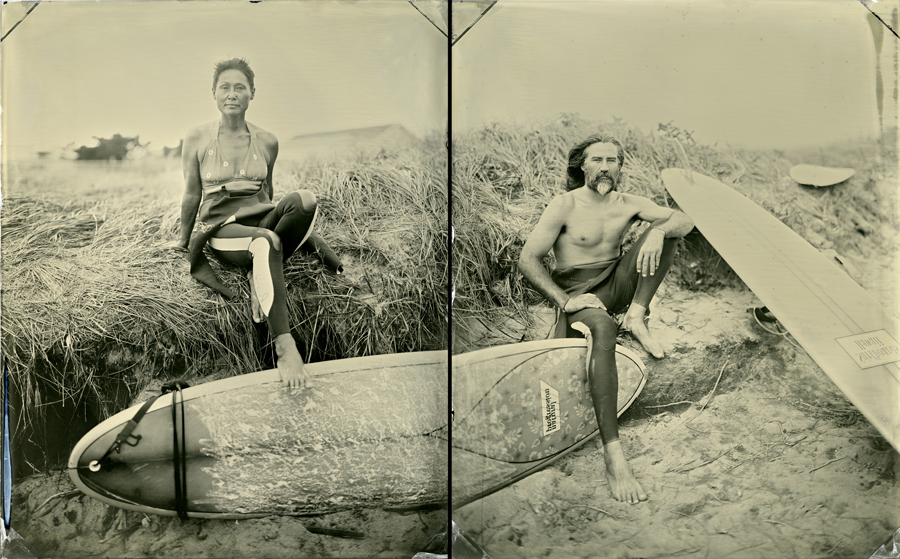 Making a tintype is labor-intensive. It requires the use of a portable darkroom to perform the collodion process on the spot. It's especially difficult on a windy beach. But Sternbach, who works exclusively with tintypes, said it's an accessible and rewarding alternative for people who don't want to work with digital cameras. "There's been an increase in interest in historic processes. People are not as satisfied making pictures only digitally. There's always film and other ways to make pictures, but as it gets more and more expensive to get the materials in a reasonable amount of time, people are getting into making things," she said.
For Sternbach, the effort has been worth the challenge, and the "SurfLand" project has changed her life. "I feel like I've been infected with a surfer state of mind," she said. "I just feel like I take things more as they come. The time I spend sitting around doing what surfers do I don't spend in this frantic way of working that I used to do. One of the biggest takeaways is that somehow making pictures of people has calmed me down."
Starting Sept. 23, Sternbach's work will be on display at The Light Factory in Charlotte, N.C., in an exhibit called "Sometimes Other Than Now: Alternative Processes in Contemporary Photography."