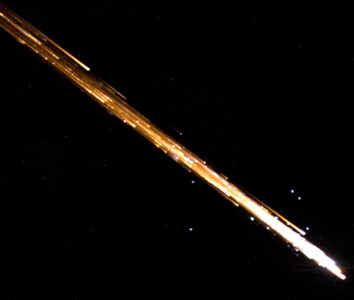 A couple of weeks ago I posted a dramatic picture (above) of the Orbital Sciences Cygnus resupply ship, the Janice Voss, burning up on re-entry after a successful mission to the International Space Station.
Wow. I mean seriously, wow. That's video of a spaceship burning up as seen from above by astronauts on a space station orbiting the Earth.
People keep complaining that we don't have flying cars. Those people are silly. The future: We are in you.