BRAIIIINSS ... BIG BRAIIIINNNNSSSS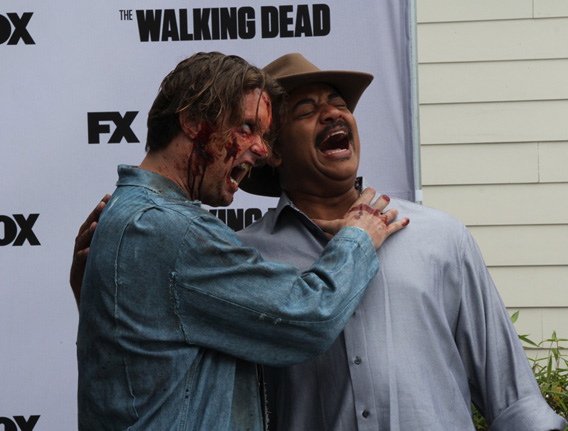 Or, I should say, "was going to host." Sadly, while he was talking to reporters, he wasn't paying attention to his surroundings and succumbed to the horde.
Advertisement

Lesson learned: A telescope is no replacement for a machete.
TODAY IN SLATE
Politics
The Democrats' War at Home
How can the president's party defend itself from the president's foreign policy blunders?