"Persecuted for Wearing the Beard": The Hirsute Life and Death of Joseph Palmer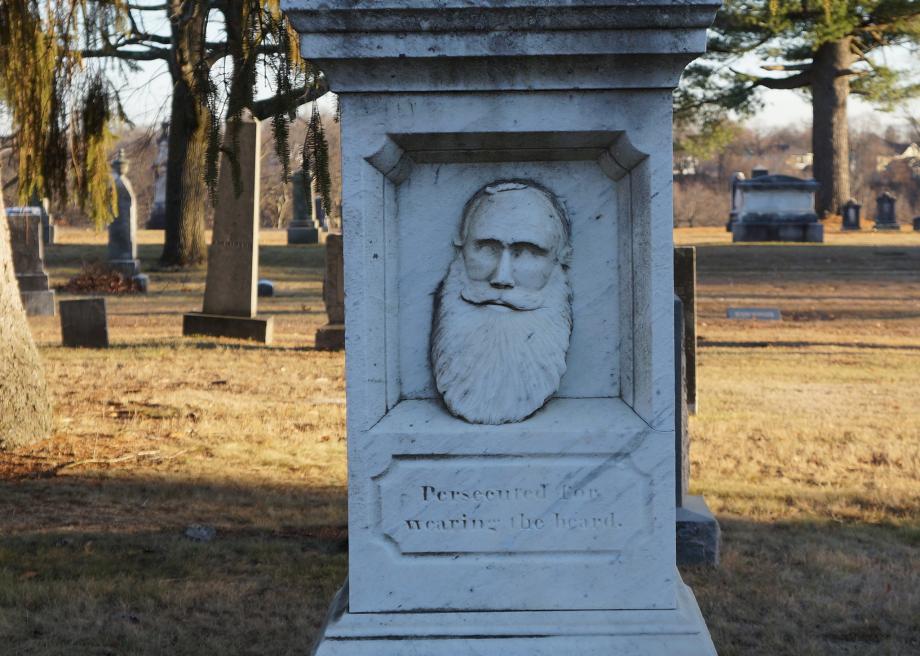 Atlas Obscura on Slate is a blog about the world's hidden wonders. Like us on Facebook and Tumblr, or follow us on Twitter.
Despite the perception that the past was a hairy wonderland of bearded outdoorsmen, bushy facial hair was long considered the mark of lunatics, or worse, heretics. Today there is a Massachusetts gravestone that remembers one man's heroic fight against the forces of anti-hirsute vigilantes and a whole town's persecution of his epic mane.
In May of 1830, Palmer was attacked by four men outside a hotel in Fitchburg, Massachusetts. Armed with razors and scissors, the men attempted to forcibly shave Palmer's face, but the bewhiskered man stabbed two of his attackers with a pocketknife and was subsequently arrested for assault. He could have avoided jail by paying a fine and court fees, but Palmer refused, maintaining his innocence, and more importantly his right to a glorious beard. He was subsequently jailed for 15 months, including time in solitary confinement.
Upon leaving prison, Palmer joined the Fruitlands utopian community in nearby Harvard, Massachusetts, after being influenced by his friendship with fellow Fruitlander Louisa May Alcott. The character Moses White from Alcott's Transcendental Wild Oats would later be based on Palmer.
Palmer died in 1865 and his tombstone displays a portrait of him with a long beard, and as a final act of rebellion, the inscription "Persecuted for Wearing the Beard."
More incredible places around the world: