Little Boy Zero: The Swine Flu Statue of Mexico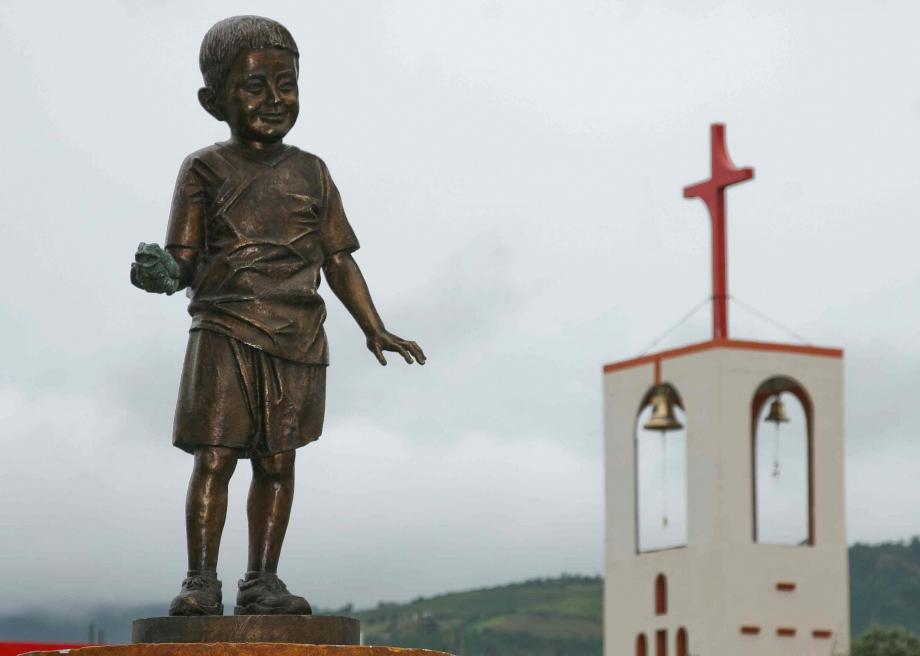 Atlas Obscura on Slate is a blog about the world's hidden wonders. Like us on Facebook and Tumblr, or follow us on Twitter.
Located 120 miles east of Mexico City, the tiny town of La Gloria—population 2,300—is home to a bronze statue of a little boy named Edgar Hernandez. Standing four-foot-three and clad in shorts, a t-shirt, and sneakers, the statue holds a frog in its right hand. This frog, symbolizing one of the seven deadly plagues, also represents swine flu—Hernandez was four when he survived the earliest documented case of H1N1 in April 2009.
Guided by the belief that La Gloria's swine flu fame could bring a tourism boom, then Veracruz governor Fidel Herrera Beltran unveiled the statue in August 2009—at the height of the global pandemic that killed an estimated 151,700 to 575,400 people worldwide in a year, according to the CDC. The bronza figure is modeled after Belgium's inexplicably popular urinating toddler statue, Manneken Pis. There's a reason for the resemblance—according to Beltran, Hernandez's recovery from swine flu caused people to believe his urine had healing powers, and the boy would often be followed to the bathroom.
Thus far, La Gloria's H1N1 statue has not generated a steady stream of swine flu tourists.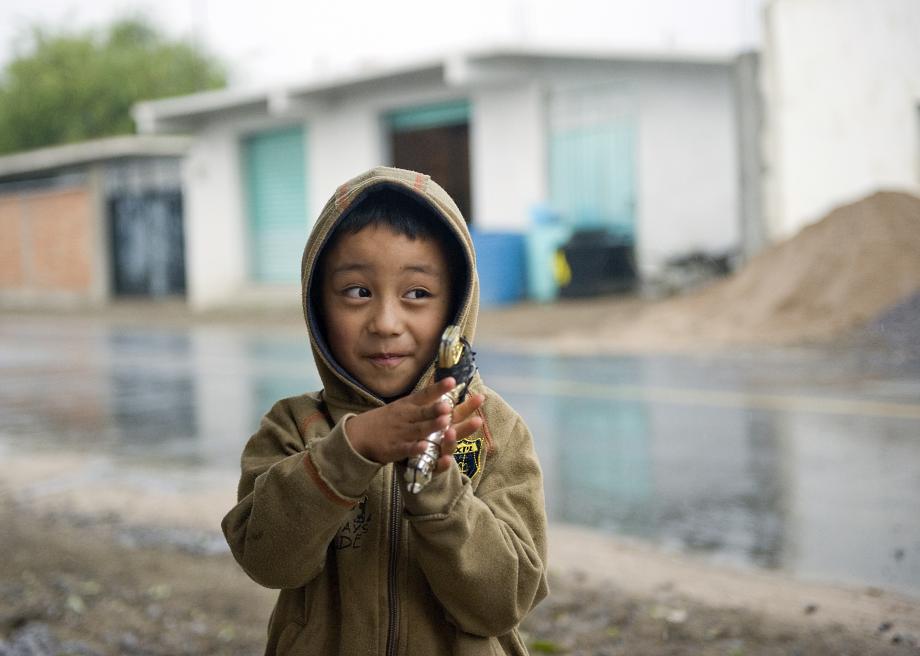 Other double-take-inducing statues and sculptures: