The Trompe L'Oeil Church of Milan Is Much Smaller Than It Looks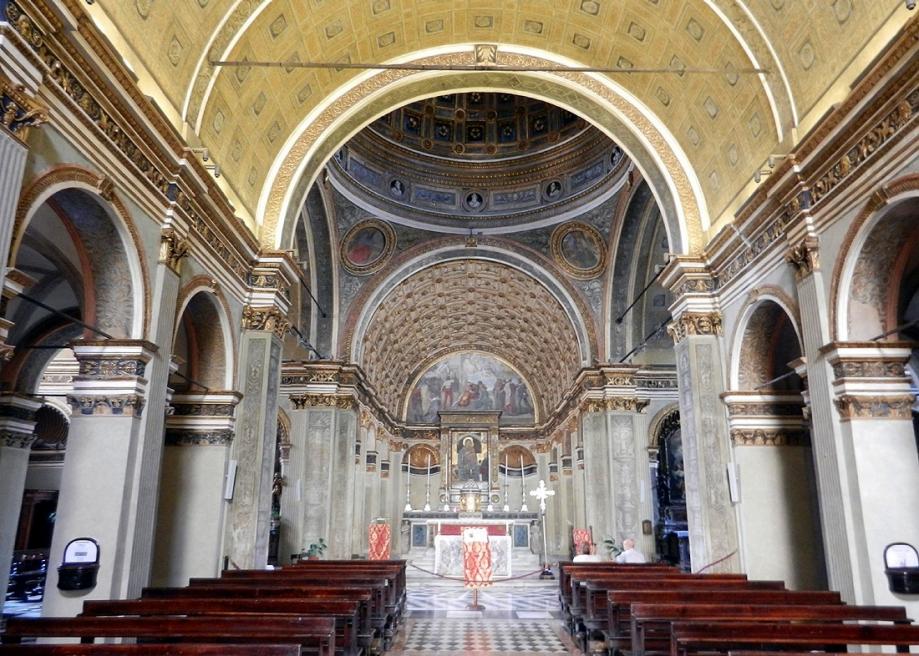 Atlas Obscura on Slate is a blog about the world's hidden wonders. Like us on Facebook and Tumblr, or follow us on Twitter.
The grand Santa Maria presso San Satiro church in Milan is not what it first appears. Standing in the doorway, you're drawn to the majestic, cavernous space behind the altar. Rows of columns support a lofty, gilded ceiling that matches the decadently adorned arches above the pews. But it's all a clever deception—the space behind the altar is less than 3 feet deep. The seemingly vast expanse is actually a painted wall.
When the church was built in the late 15th century, it had to be crammed into a small plot of land due to the presence of a main road. To compensate for the building's modest square footage, artist Donato Bramante created a trompe-l'œil, an architectural optical illusion, on the back wall. The forced-perspective trick becomes apparent as you get closer to the altar, but the space passes for an imposing cathedral when you're standing at the front doors.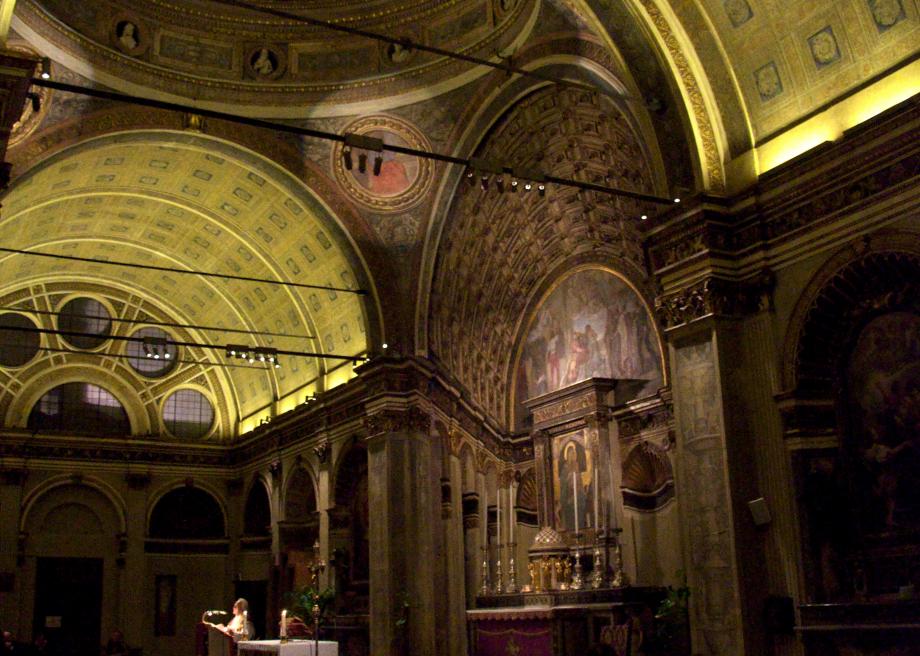 More churches with surprises inside: