The Unfinished Church of Bermuda
Atlas Obscura on Slate is a blog about the world's hidden wonders. Like us on Facebook and Tumblr, or follow us on Twitter.
Grass grows where the pews ought to be, half the support pillars have crumbled, and the roof is long gone. The unfinished church at St. George's in Bermuda is the result of conflicts in the congregation, money troubles, and one almighty hurricane.
Construction on the Protestant church began in 1874. The building, designed to seat 650, was intended to replace St. Peter's Church, an Anglican place of worship established shortly after the 1612 English settlement of St. George's.
Things did not go according to plan—140 years later, the church remains unfinished. The first hurdle came when the congregation split and a group of former parishioners left to build their own Reformed Episcopal Church. In 1884, a cathedral in nearby Hamilton burned down, requiring funds to be diverted from the construction project. By 1894, with the unfinished church having suffered from financial setbacks, storm damage, and squabbles within the Anglican community over its legitimacy, the congregation decided they would rather renovate St. Peter's than complete the new church.
Thirty years later, a hurricane caused substantial damage to the western end of the unfinished cathedral, sealing its fate as a modern ruin. Though the church has no ceiling, no floor, and no windows, it has become a popular site for wedding ceremonies. Its gates are currently locked due to safety concerns, but the grassy interior is plainly visible from the outside.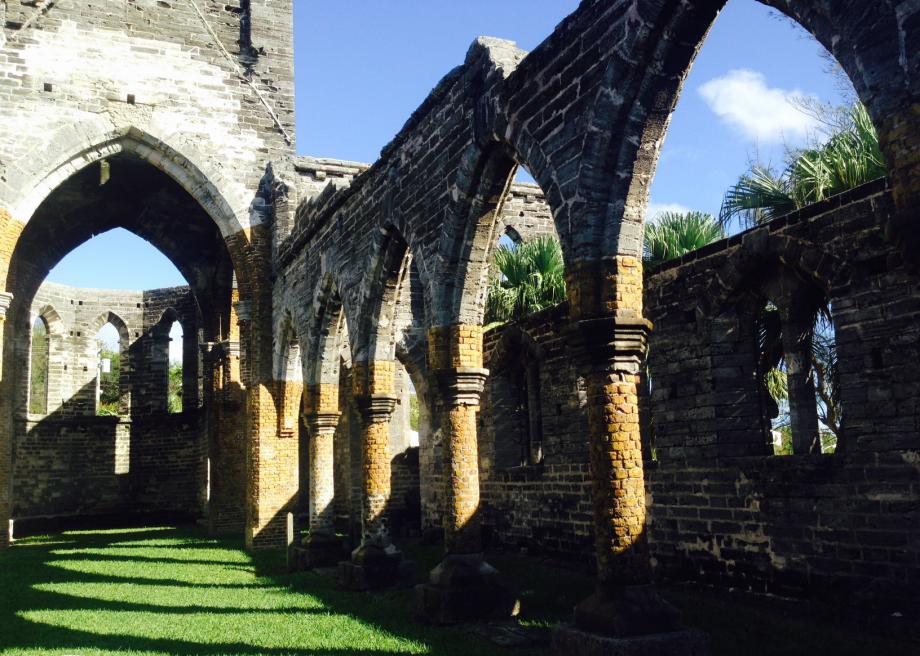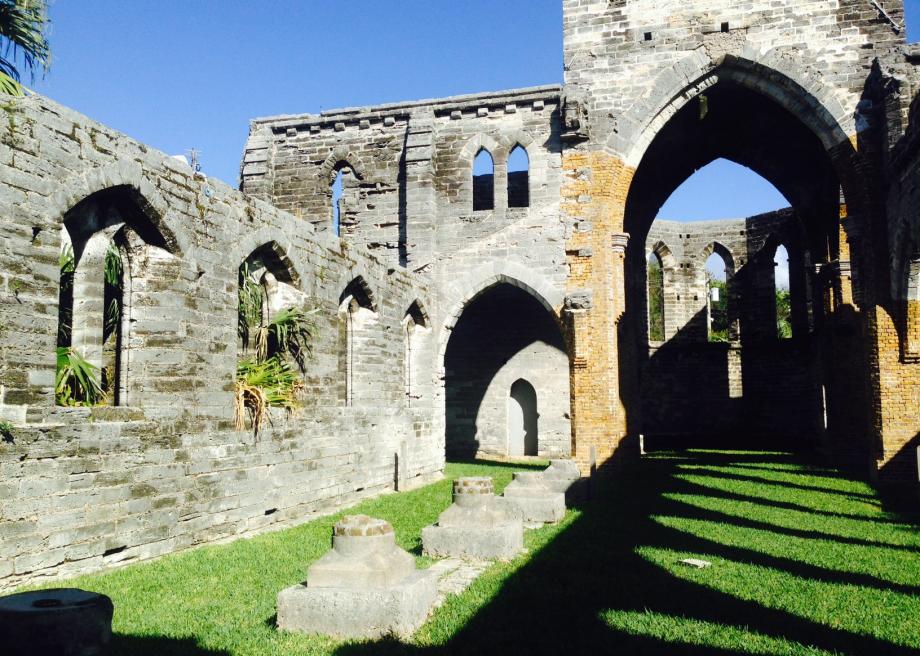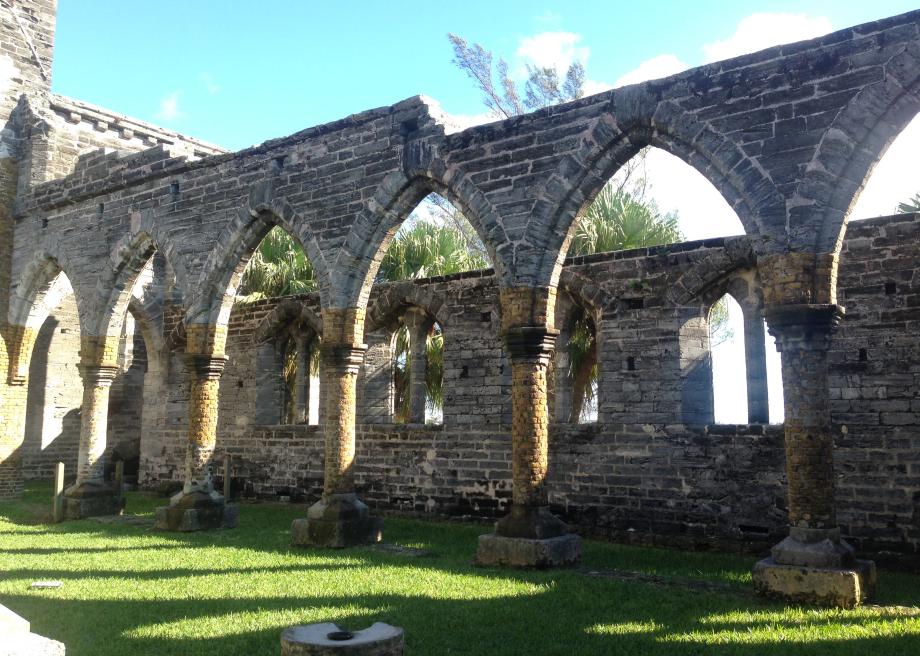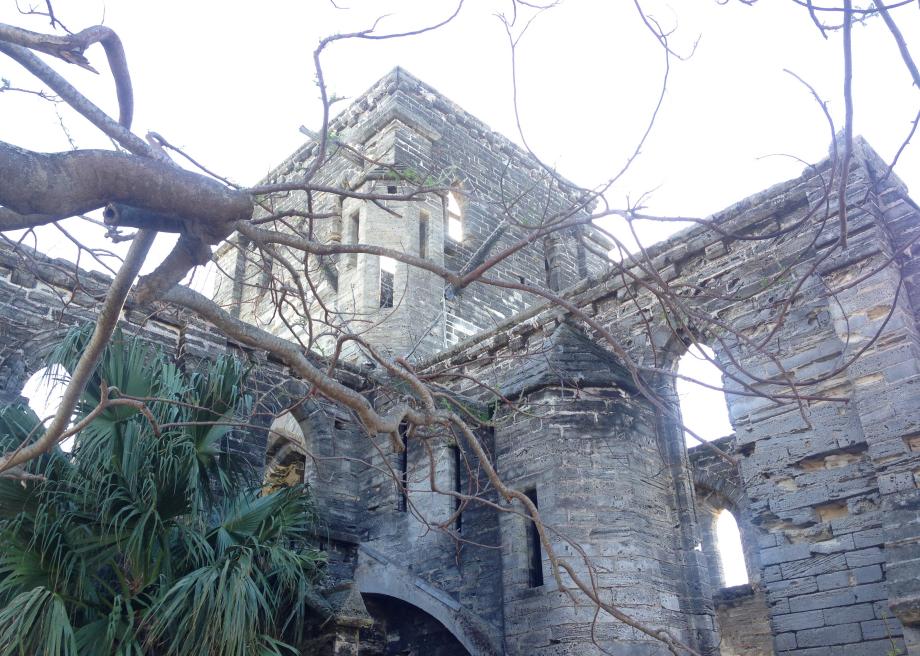 Other churches with fascinating backstories: