Knight's Spider Web Farm, For Mass-Made Arachnid Art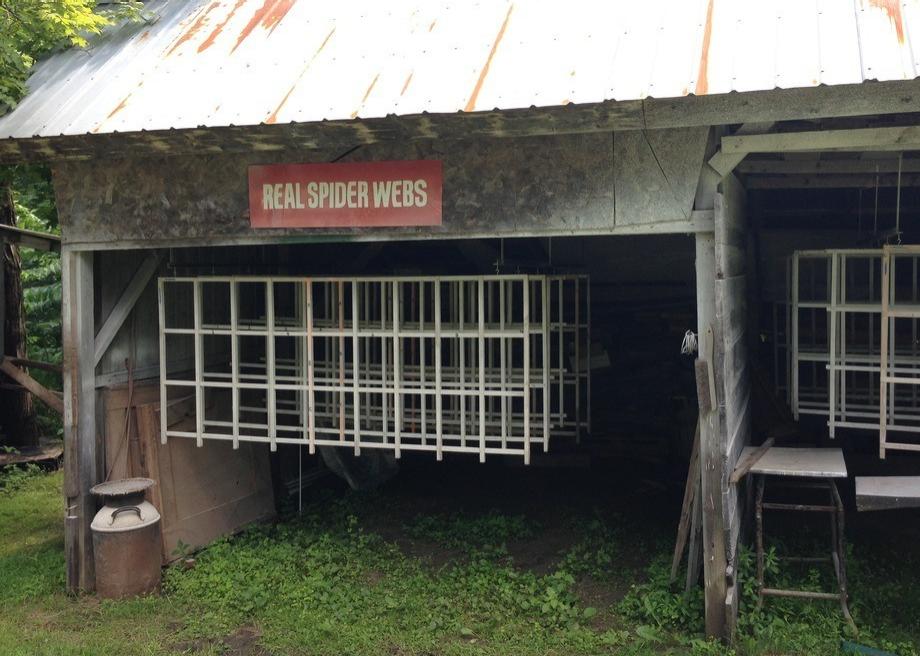 Atlas Obscura on Slate is a blog about the world's hidden wonders. Like us on Facebook and Tumblr, or follow us on Twitter.
When Will Knight noticed an overabundance of spiders at his Vermont farm in the mid-'70s, he saw not an infestation but an opportunity. Since 1977, Knight has been collecting their webs and selling them as arachnid art at his Spider Web Farm just south of Montpelier. He refers to the farm as "the original web site."
Influenced by a Girl Scout manual and his wife Terry's experience with decoupage, Knight experimented with collection methods until he hit on a winning formula. Inside two dark barns are grids of square wooden frames hanging vertically from the ceiling. Spiders spin their webs in the frames and Knight sprays the delicate gossamer with white paint to make it more visible. He then sticks each web to a wooden board and applies lacquer on top. The spider web plaques, available at the farm and online, sell for $30 to $40 depending on their size.
Knight, now 88, seem to have been destined for this line of work. Among his many tattoos are two spider webs—one on each elbow. He got them inked as a young naval officer, decades before an army of arachnids crawled into his barn and became his business.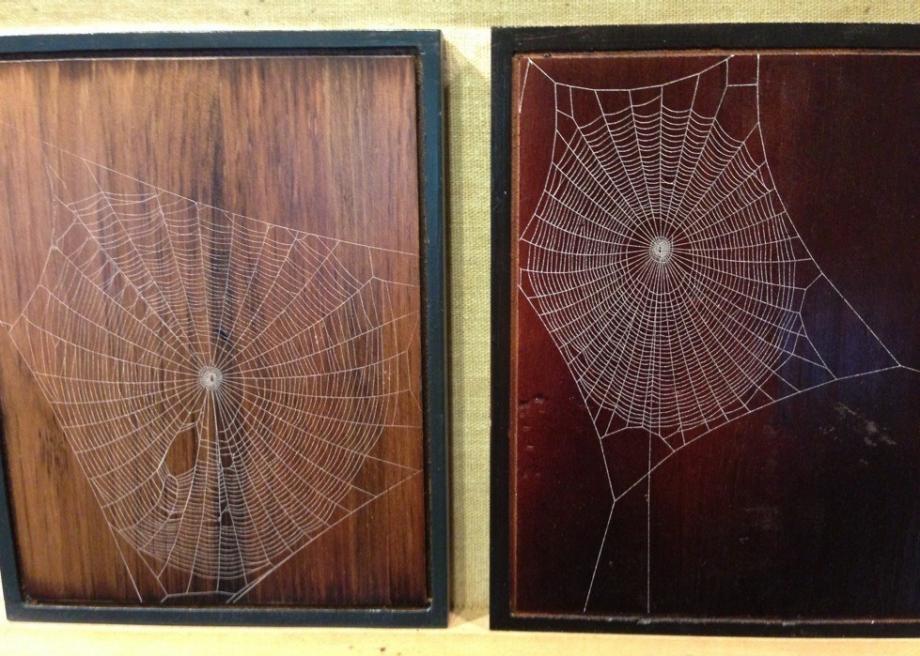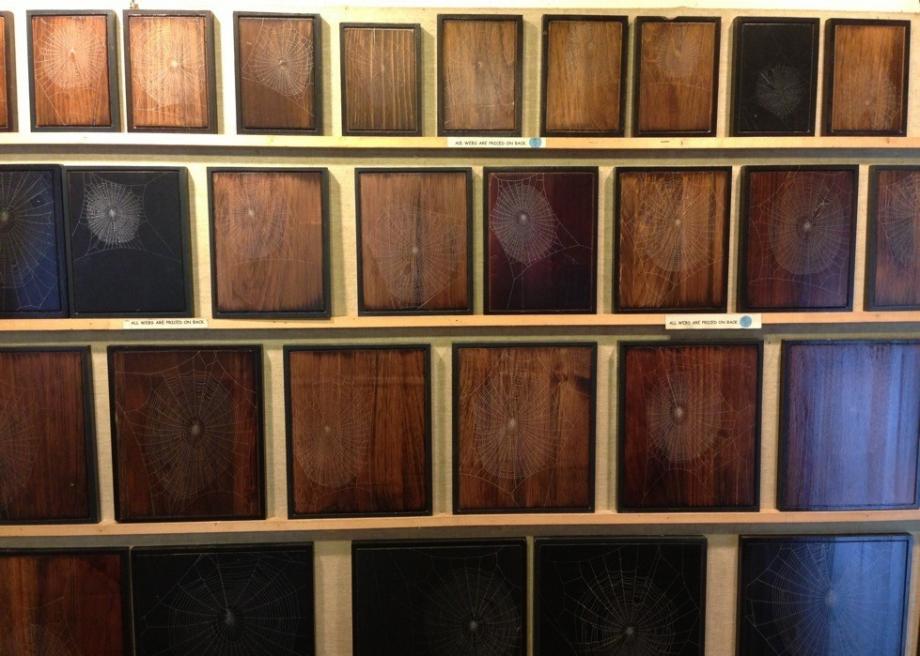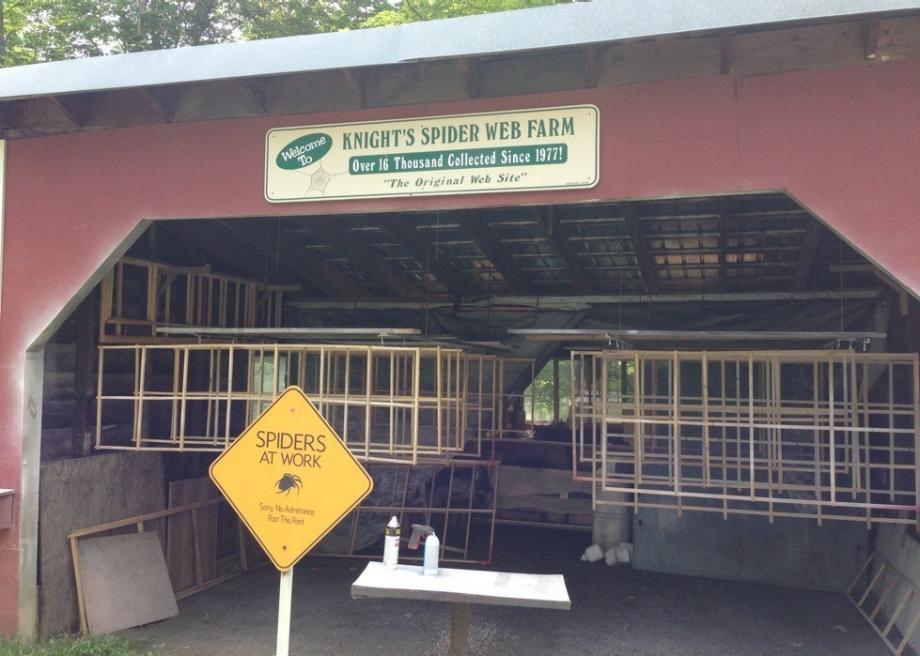 Other unconventional farms around the world: