The Richat Structure: Stare into the Eye of the Sahara
The next time you're flying over Mauritania — or passing above Africa aboard the International Space Station — have a glance out the window and see if you can spot the Richat Structure. It shouldn't be too difficult: the thing is 30 miles wide.
Also known as the Eye of the Sahara, the Richat Structure is thought to be a heavily eroded circular symmetrical uplift — that is, a dome-shaped section of rock that rose up from the earth's surface. (If you looked at the Richat bull's-eye and thought, 'That there is an impact crater from a meteorite,' don't feel sheepish. Many scientists believed the same thing when the Eye of the Sahara was first spotted from space in the mid-'60s.)
Advertisement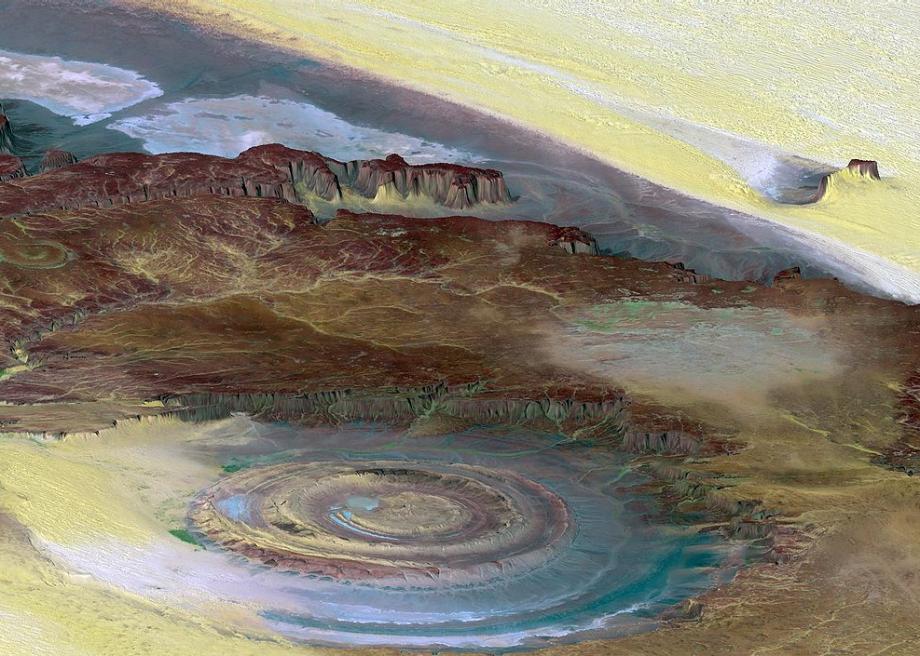 Other structures best viewed from above:
TODAY IN SLATE
The Slatest
Ben Bradlee Dead at 93
The legendary Washington Post editor presided over the paper's Watergate coverage.