The Half-Buried Hand of the Atacama Desert
Just outside the Chilean town of Antofagasta, the barren monotony of the Atacama Desert is shattered by what looks like a buried giant reaching out for help.
Mano del Desierto, a 36-foot-tall hand protruding out of the sand, is the work of the Chilean sculptor Mario Irarrázabal, and was inaugurated in 1992.
Advertisement

Irarrázabal's work is known for its portrayal of human vulnerability and helplessness — two concepts that certainly come across when viewing the unnerving, half-submerged palm.
The artist has installed other giant hands around the world: his trademark sculptured fingers reach out of Juan Carlos I Park in Madrid, a Venice sidewalk, and the sand of Punto del Este beach in Uruguay.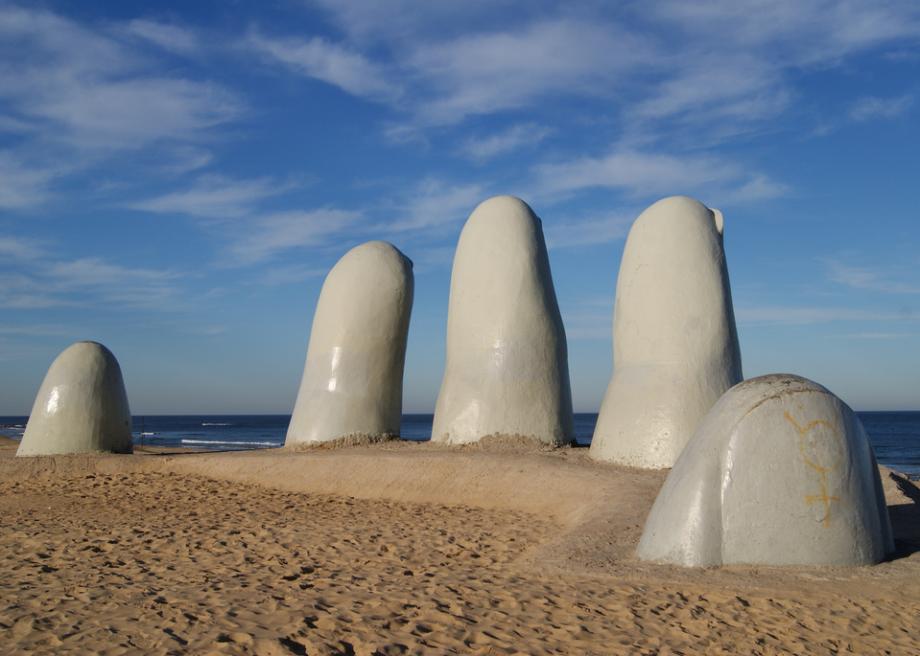 Other handy spots around the world:
TODAY IN SLATE
The Extraordinary Amicus Brief That Attempts to Explain the Wu-Tang Clan to the Supreme Court Justices
The Human Need to Find Connections in Everything
It's the source of creativity and delusions. It can harm us more than it helps us.