Cash Caskets and Crab Coffins at the National Museum of Funeral History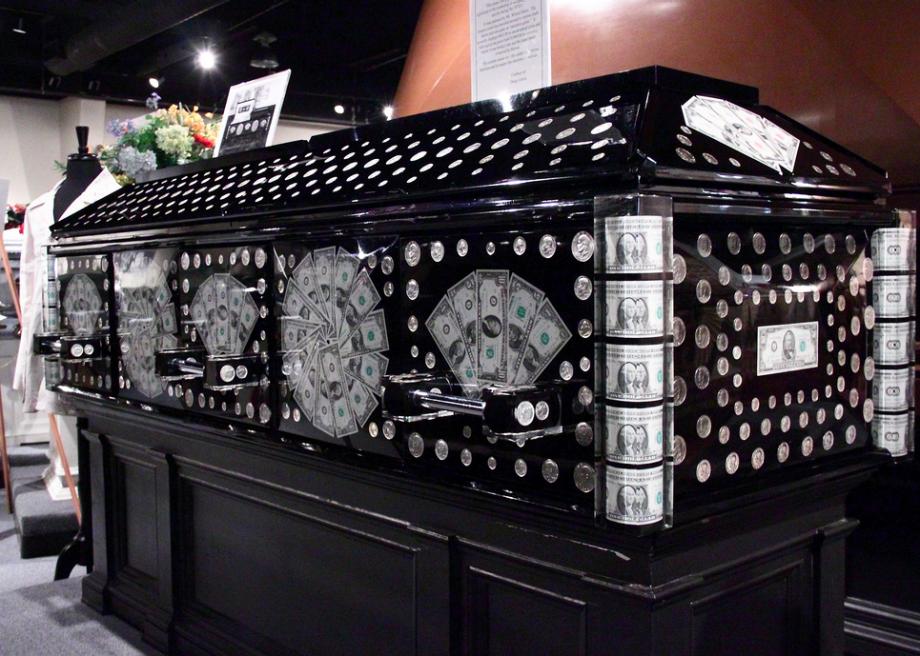 Founded in 1992 by undertaker Robert Waltrip, the museum displays the country's largest collection of funeral artifacts, ranging from 19th-century horse-drawn hearses to memorabilia from Michael Jackson's memorial service.
The exhibit on 19th-century mourning customs provides a fascinating look at the Victorian response to death. Among the items are a wooden clock that reminded family members to mourn on the hour, a quilt made from ribbons that bound the flowers at a funeral service, and jewelry made from the hair of the deceased.
Other exhibits cover the history of embalming, papal and presidential funerals, and Ghanan "fantasy coffins" — body boxes made in the shape of fish, chickens, and racecars. There is much to catch your eye, but look out for the Snow White-inspired glass casket and the coffin built for three.