The Ether Dome, Where Everything was Beautiful and Nothing Hurt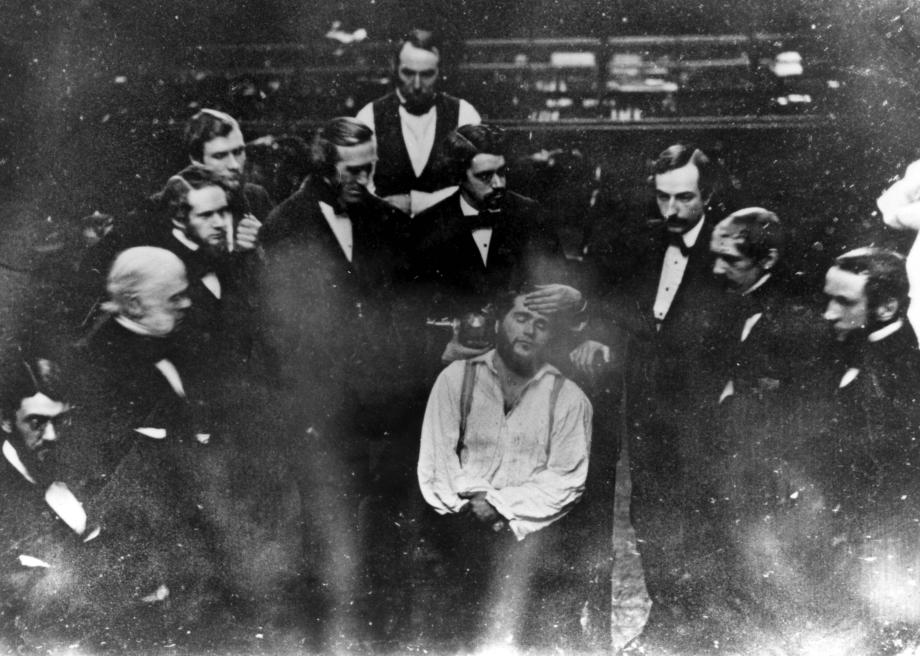 During the 1830s, surgery was a fast, brutal, and agonizing affair. Patients—plied with opium or whisky, or punched unconscious if they were lucky—would be held down while doctors sawed off a leg or excised a tumor as quickly as possible. Top Scottish surgeon Robert Liston was famed for his ability to lop off a limb in under three minutes. (In one instance he cut off a leg within two-and-half minutes, but was so caught up in the excitement of the feat that he accidentally removed the patient's testicles as well.)
Diethyl ether, a volatile liquid narcotic, was being used recreationally at the time—college students and bored socialites would take a big sniff and go on giggly "ether frolics"—but its pain-erasing properties had not yet been discovered.
The first public demonstration of ether as a surgical anesthetic occurred in 1846 at a Massachusetts General Hospital operating theater. A crowd of curious onlookers peered from the tiered seats as dentist William Morton administered ether vapors to Edward Gilbert Abbott. A few minutes later, with Abbott listless and unresponsive, surgeon John Warren sliced into a tumor on Abbott's neck. The absence of screams was encouraging.
When Abbott awoke and confirmed he had felt nothing, Warren turned triumphantly to the audience. "Gentlemen," he said, "this is no humbug!"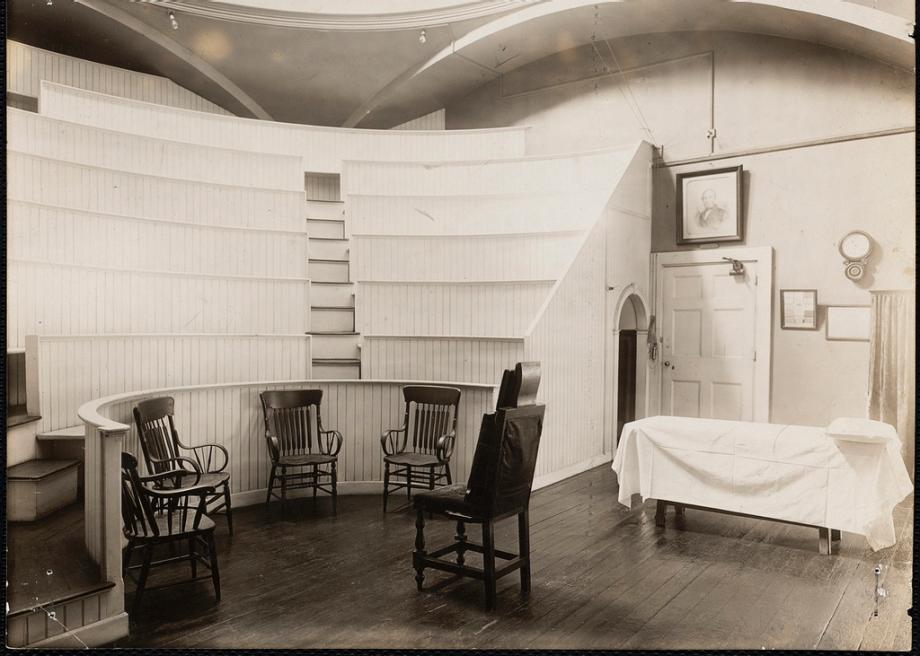 The Ether Dome, as it came to be known, was used as an operating theater from 1821 to 1867. In January 2000, as part of a restoration project, Massachusetts General surgeons re-enacted the 1846 demonstration. Chosen for their resemblance to the original surgeons, they wore period-accurate costumes (including monocles) and cut into a tumor made of plastic and latex.
Today the restored dome is open to the public when not being used for lectures and meetings. In addition to its ether-infused history, the room contains a collection of 19th-century surgical instruments, a skeleton, and Padihershef, an Egyptian mummy donated to the hospital in 1823.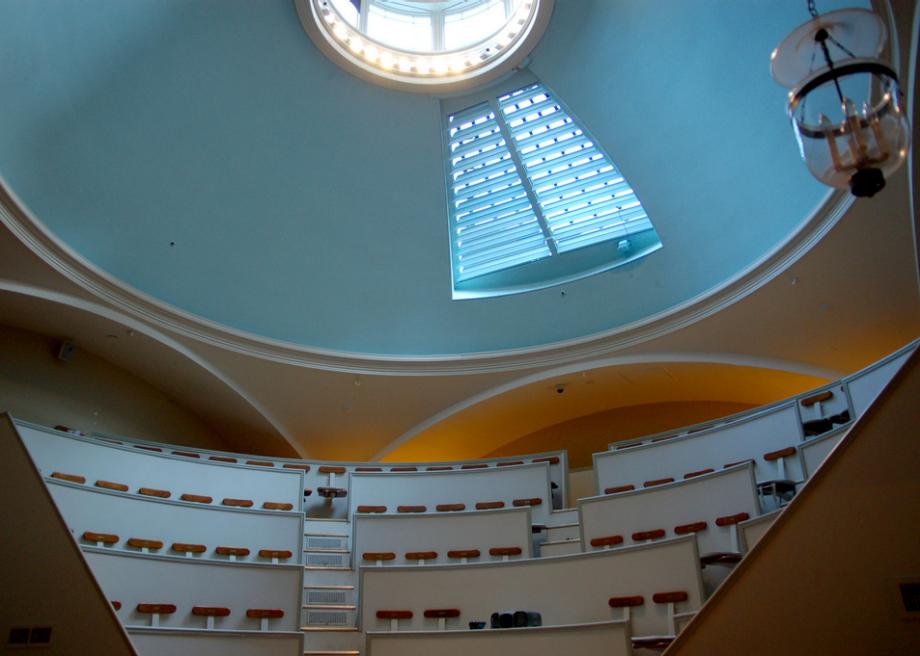 More old-school hospitality: