The Biomechanical Dystopia Hidden in a Swiss Medieval Village
Gruyères in Switzerland is a small medieval town home to 2,000 people and famous for its Gruyère cheese. Its castles, cobblestone streets, and fromagerie create a quaint and peaceful atmosphere. But crawling down the wall of the Château St. Germain is an alien. An Alien alien.
The creepy critter is stationed above the entrance of the H.R. Giger Museum, a dystopic trove of paintings, sculpture, and furniture created by Swiss-born Alien monster designer Giger. Open since 1998, the museum contains a wealth of artwork seen in Alien and Alien 3, Dune, Species, and Poltergeist 2. Also on display are personal works dating back to the 1960s, all bearing Geiger's signature dark, biomechanical aesthetic.
Next door to the museum is the Giger Bar, where you can sip a vodka Red Bull beneath vaulted arches sculpted to look like vertebrae.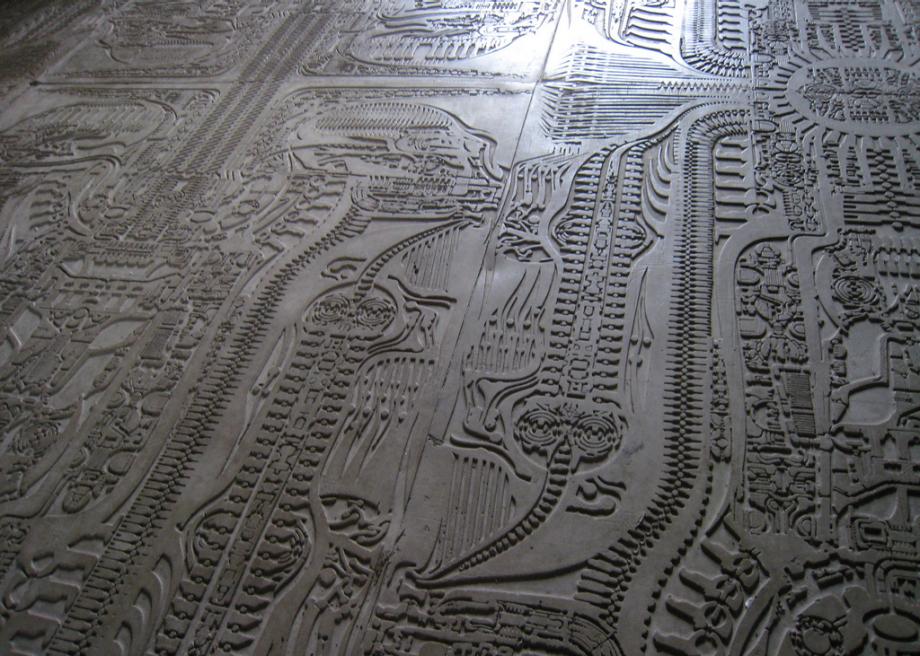 Science fiction destinations: