Swimming in Ice, Sleeping in Snow: Winter Vacationing in Kemi, Finland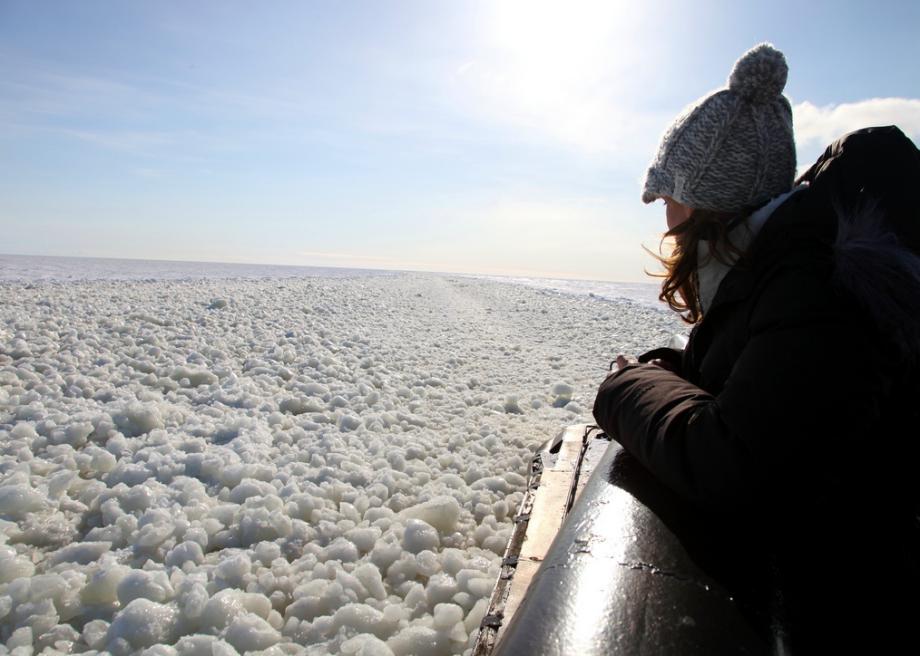 Does your ideal vacation involve sub-zero temperatures, survival suits, cream of smoked reindeer soup, and being able to see your breath in your hotel room? Then meet your dream destination: Kemi, Finland.
Located on the Bothnian Bay in the Lapland region, Kemi is home to around 23,000 people. Every winter, visitors flock to the town to experience its two star attractions: the Sampo, a 250-foot icebreaking ship, and LumiLinna, a castle built out of snow.
From 1961 to 1987, the Sampo served as a government vessel, carving paths through the frozen Baltic Sea so that shipping operations could continue during winter. In 1988, the newly retired Sampo became a tourist ship. Between late December and mid-April you can climb aboard for a four-hour cruise of the frozen sea. Watching and hearing the ship smash through the surface ice is novel enough, but then comes the real highlight: donning a bright red survival suit and floating in the frigid water. (Swimming is optional — if the idea doesn't appeal, you can settle for a walk on the ice.)
A night at the LumiLinna snow castle is the obvious way to cap off the Kemi experience. The castle's offerings are diverse: admire the dramatically lit ice sculptures while dining on cream of smoked reindeer soup at the 150-seat restaurant, then christen a child in the attached ice chapel before stripping down to socks, underwear, and a warm hat and jumping into a fleece-lined sleeping bag in one of the private hotel rooms. The in-room temperature is 23 degrees Fahrenheit, but the sleeping bags are warm enough to induce sweating if you're clothed — hence the staff's recommendation of an underwear-and-woolly-hat ensemble.)