Ouarzazate, Morocco: The Photogenic Filming Location for Game of Thrones and Gladiator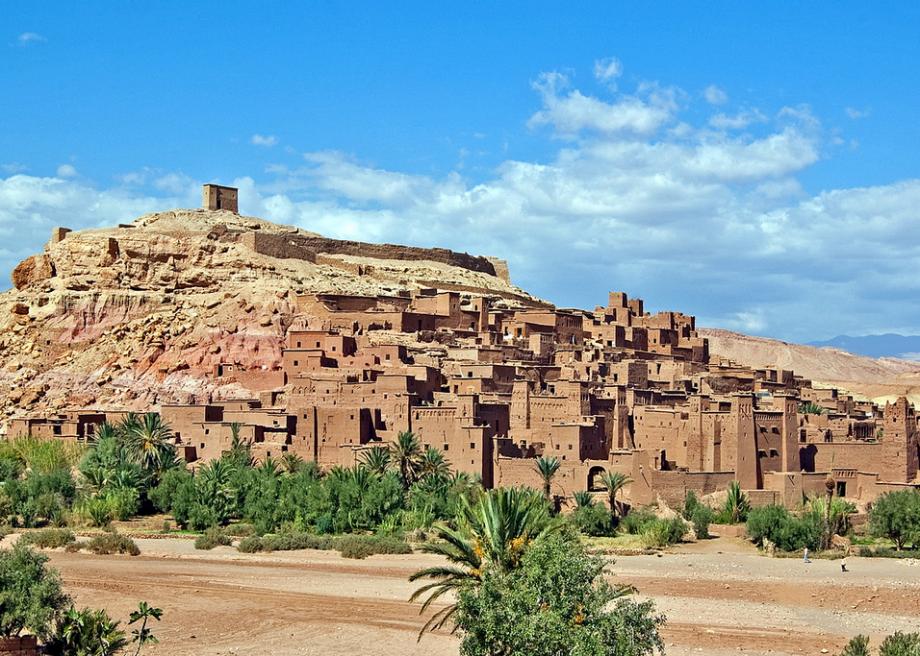 If the scenery above looks familiar, you may have seen it in a movie. Equipped with camera-friendly kasbahs and Atlas Studios (the world's largest film studio), Ouarzazate in Morocco is an attractive location for movie makers.
The first director to set up shop in Ouarzazate was David Lean, who shot scenes from Lawrence of Arabia there in 1962. Atlas Studios opened in 1983 and has since provided the shooting locations for The Mummy, Gladiator, Kingdom of Heaven, Babel, and episodes of Game of Thrones.
Set amid miles of desert, the studios are littered with parts of old movie sets, such as a massive prop jet plane from 1985's Jewel of the Nile and the Colosseum where Russell Crowe did Oscar-worthy emoting for Gladiator.
Public tours of the studio are available, provided there isn't a film in production.