Shaking Chairs, Electric Shocks, and Wet-Dream Rings: Questionable Medical Devices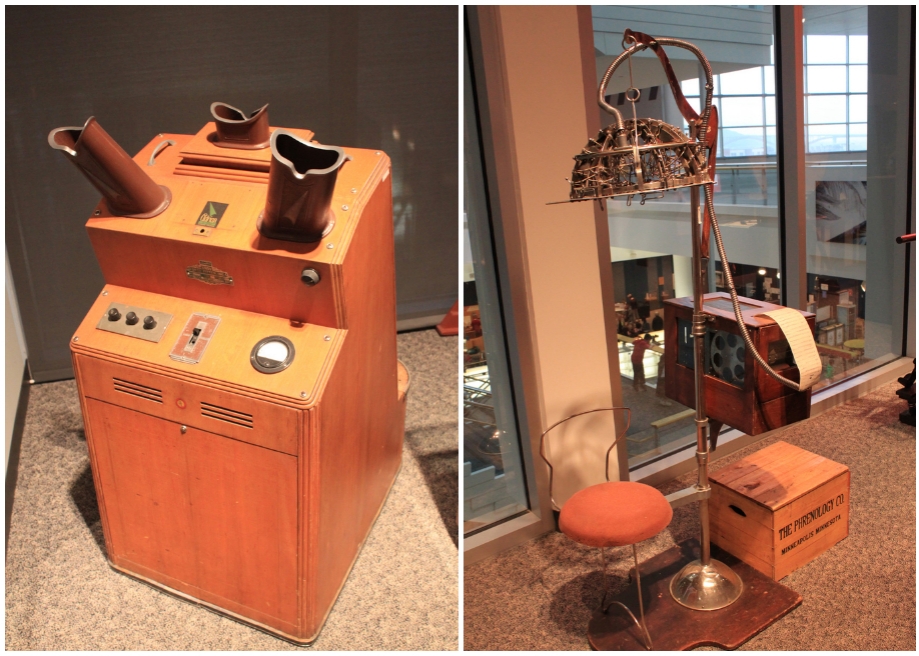 Doctor Edward Bliss Foote was not a fan of nocturnal emissions. In his 1892 medical tome, Plain Home Talk, Foote cautioned that the depleting effects of "amorous dreams" could "prostrate the nervous energies, destroy the memory, and weaken all the faculties of the mind."
Foote's solution for avoiding wet-dream-induced degradation was the spermatorrhea ring, an adjustable aluminum circle fastened onto the penis at bedtime. Marketed as the Timely Warning, the ring allowed its wearer to wake up in the case of, as Foote put it, "threatened involuntary loss." And it was only $1.50, delivered in a plain package to your door.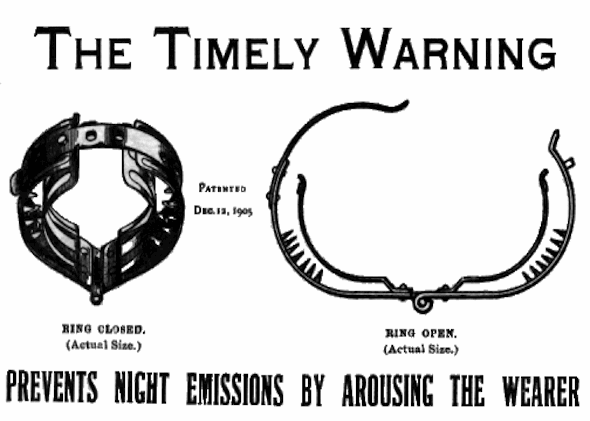 The Timely Warning is but one of many items assembled by the late Bob McCoy for his St. Paul Museum of Questionable Medical Devices. Now located at the Science Museum of Minnesota, the collection chronicles fads and frauds in the realms of weight loss, sexual health, and bodily robustness. Below are a few more highlights from the line-up.
The Shoe-Fitting Fluoroscope
During the 1930s and '40s, shoe stores used x-ray machines called fluoroscopes to fit customers. You'd simply insert your shoe-clad foot into the four-foot-high wooden box, and a salesperson would peer into a peephole to see the position of the toe bones.
It wasn't until 1957 -- after the atomic bombs of World War II had made the long-term effects of radiation exposure more visible -- that shoe-fitting fluoroscopes started getting banned in the USA. (They made shopping for boots a real kick, but they also leaked radiation.)
The Battle Creek Vibratory Chair
Invented by John Kellogg of corn flakes fame circa 1900, this device shook and rumbled violently for the purpose of stimulating digestion. If you managed to withstand more than a few minutes in the trembling chair, you would supposedly be cured of back pain and headaches.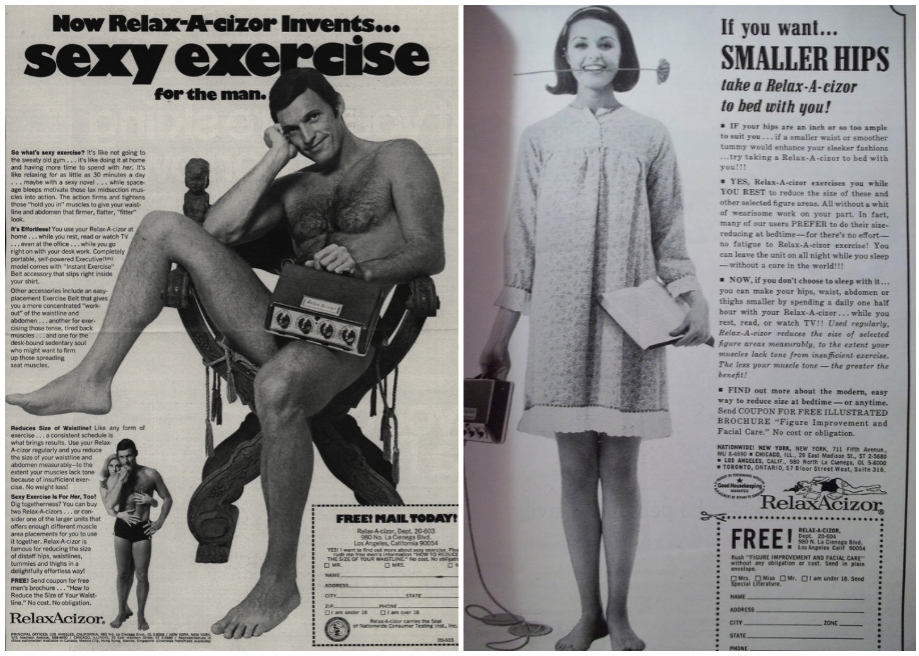 The Relax-A-Cizor
"Slim down while you sleep" was the bold promise of the Relax-A-Cizor, a 1960s weight-loss device that delivered electric shocks to the muscles to firm them up. A magazine ad claimed "you can leave the unit on all night while you sleep -- without a care in the world!!!"
The FDA disagreed. In 1971 it banned further sales of the Relax-A-Cizor on the grounds it could cause miscarriages and aggravate hernias, ulcers, and epilepsy.
More medical museums to excite and disturb: