Butte's Berkeley Pit Is a Lake of Toxic Waste With Possible Anti-Cancer Properties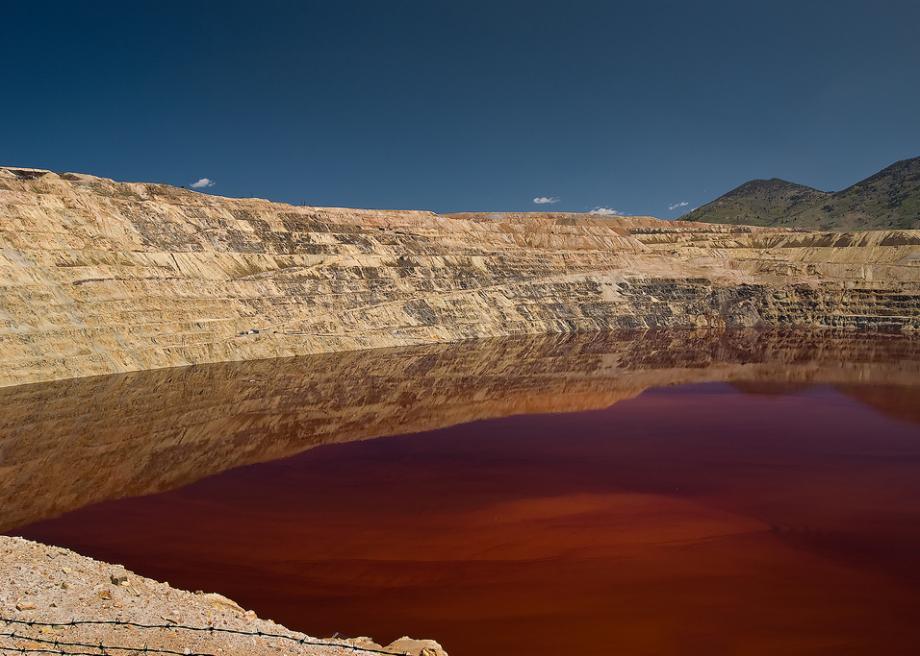 The Berkeley Pit is a former open-pit copper mine in Butte, Montana—and one of the few places in the world where you can pay to see toxic waste.
If you choose to pay the $2 admission to enter the viewing platform, you'll see a one-mile-long, half-mile-wide, 1780-foot-deep hole. Operating as a mine from 1955 to 1982, the pit is now filled with acidic water. Lurking within that water is a plethora of heavy metals and toxic chemicals, including copper, iron, arsenic, cadmium, zinc, and sulfuric acid. The iron-rich water near the surface is reddish, yielding to a vibrant lime-green hue not far below the surface, where copper concentrations are higher.
The water level in the pit is constantly rising at the rate of roughly 0.7 feet per month. As of April 2012, the water level was 5,301.13 feet above sea level. At 5,410, the critical water level, pit water would contaminate the nearby ground water of the Butte valley, home to more than 30,000 people. Through ground water flows, such contamination could potentially spread down the Clark Fork River, the largest drainage in western Montana.
A water treatment plant was built in 2003 to prevent the Berkeley Pit water from ever reaching that critical level. The plant, which is visible next to the waterfall on the northeast rim of the pit, will begin to pump and treat pit water before it reaches the critical level, currently projected around 2022. Treated pit water will then either be used in Montana Resources' nearby mining operations, or discharged to Silver Bow Creek, the primary headwater creek of the Clark Fork River. Currently, the plant is used to capture and treat surface water flowing from the north of the pit, thus slowing the rate of rise.
Interestingly enough, new fungal and bacterial species have been found to have adapted to the harsh conditions inside the pit. Intense competition for the limited resources caused these species to evolve the production of highly toxic compounds to improve survivability, some of which have been isolated from these organisms and show selective activity against cancer cell lines. Research into their potentially cancer-fighting powers continues.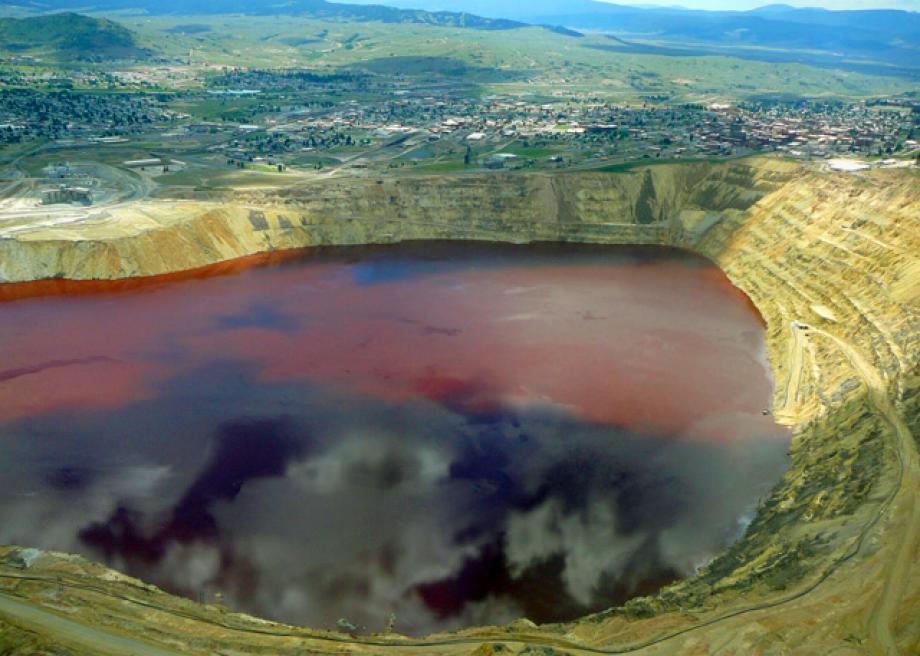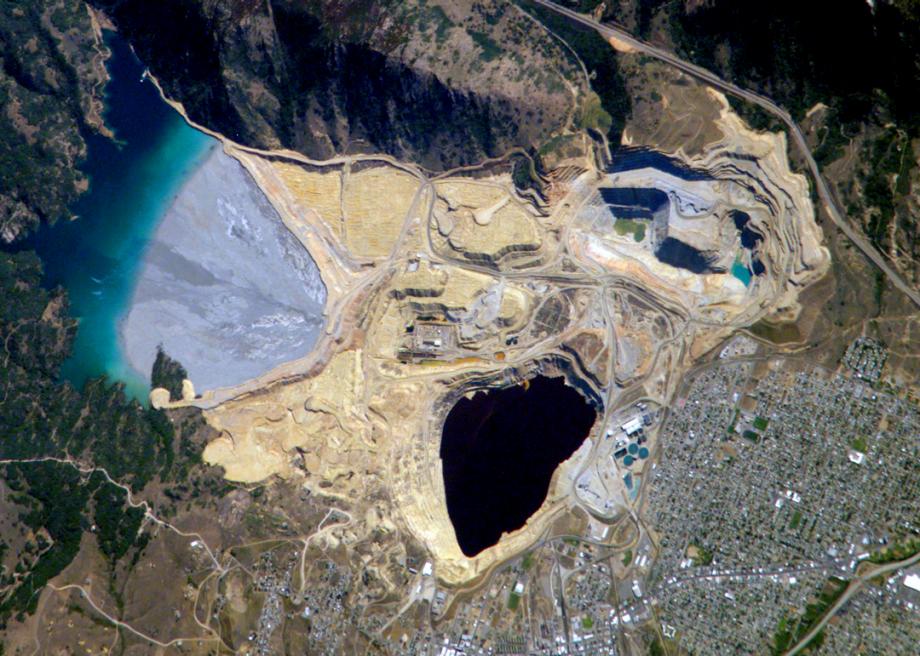 Correction, Sept. 30, 2013: The article initially credited the wrong photographer for the images of the pits.