Abandoned World Discoverer Cruise Ship Lies Half-Sunken in the Solomon Islands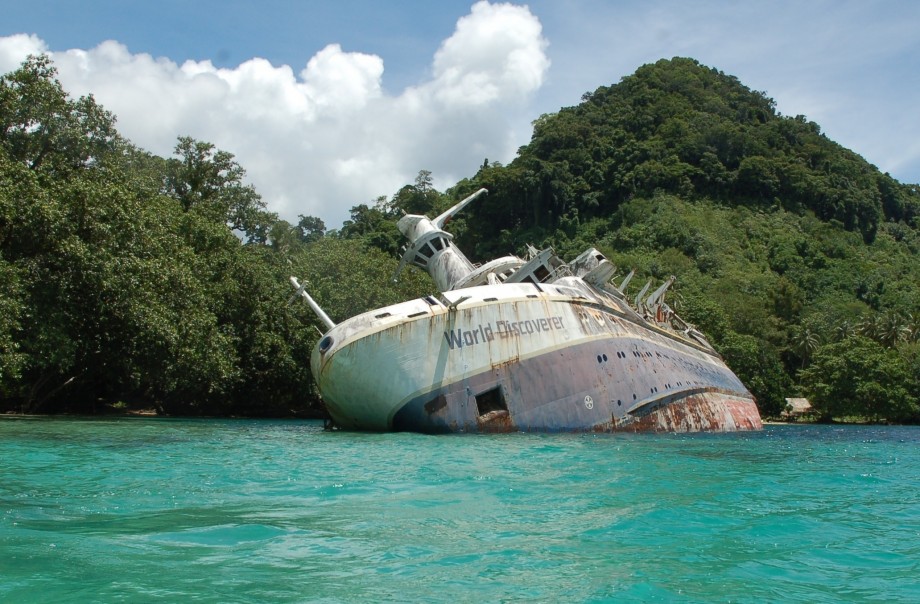 In April 2000, 11 days before its scheduled annual maintenance, the German World Discoverer cruise ship hit an uncharted reef, forcing the captain to steer it into a beach to prevent it from sinking. The 99 passengers on board were unharmed, but the ship proved unsalvageable. It remains tilted on its side at Roderick Bay, its wooden deck rotting and its hull browned with rust.
Several salvage companies have attempted to retrieve the ship, but arrived too late—locals ransacked the World Discoverer for equipment during the Solomon Islands' civil war. Tidal activity has caused further damage to the structure and surface rusting. It is likely that this ship will remain in place for a long time to come, slowly crumbling into the ocean.