Serpentine Highway Twists and Turns Over the Treacherous Norwegian Sea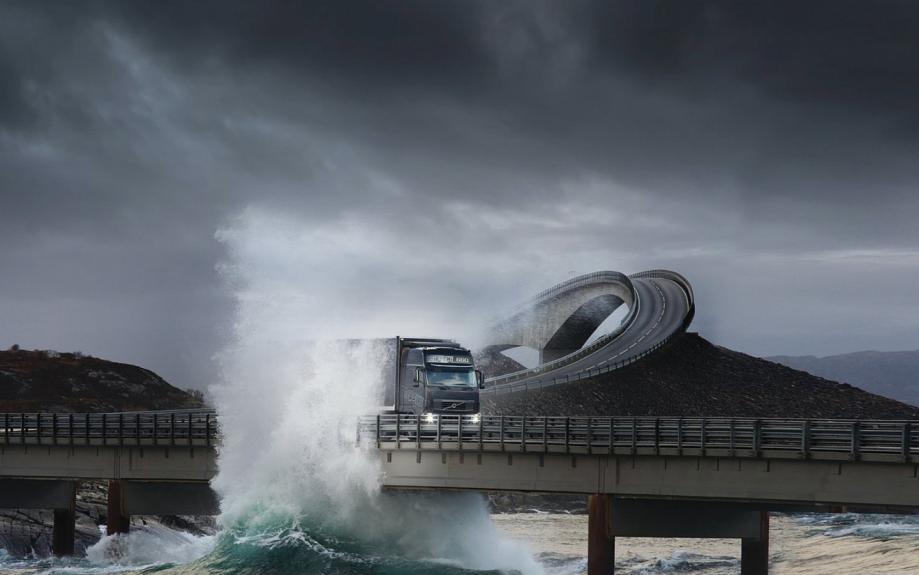 The Atlantic Road, a 5.2-mile segment of County Road 64 in Norway, consists of several causeways, seven bridges, and four viewpoints to take in the ocean views. Known as Atlanterhavsveien in Norwegian, it is one of the most scenic routes in the world.
The curvy road dips and arches over the brutal Norwegian Sea as it winds its way across an archipelago of tiny islands connecting the communes of Eide and Averoy. During construction, the road was subjected to 12 hurricanes.
Driving along the Atlantic Road is like teetering on the edge of the sea. Waves crash over the pavement during storms. The road's rollar coaster feel, curvy bridges and phenomenal views have made it a favorite of road trippers and motorcyclists. It was also deemed a Cultural Heritage Site, and was awarded the title, "Norwegian Construction of the Century."