Blood Falls, a Natural Time Capsule Containing a Unique Ecosystem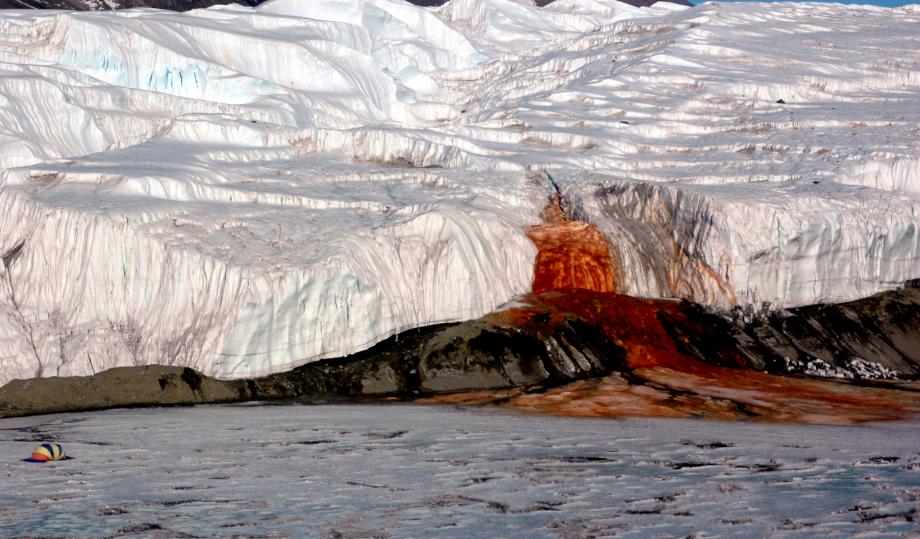 This five-story, blood-red "waterfall" pours ever so slowly out of the Taylor Glacier in Antarctica's McMurdo Dry Valley. Geologists first discovered the frozen waterfall in 1911, and believed the red color came from algae. Its true nature turned out to be more spectacular.

Roughly two million years ago, a small body of water containing an ancient community of microbes was sealed beneath the surface of the Taylor Glacier. Trapped below a thick layer of ice, the microbes have remained isolated inside a natural time capsule, in a place with no light, oxygen, or heat. The trapped lake has very high salinity and is rich in iron, which gives the seepage its red color. A fissure in the glacier allows the microbial subglacial lake to flow out, forming the falls without contaminating the ecosystem within.

More photos of Blood Falls can be seen on Atlas Obscura.

Other vacation spots for extremophiles: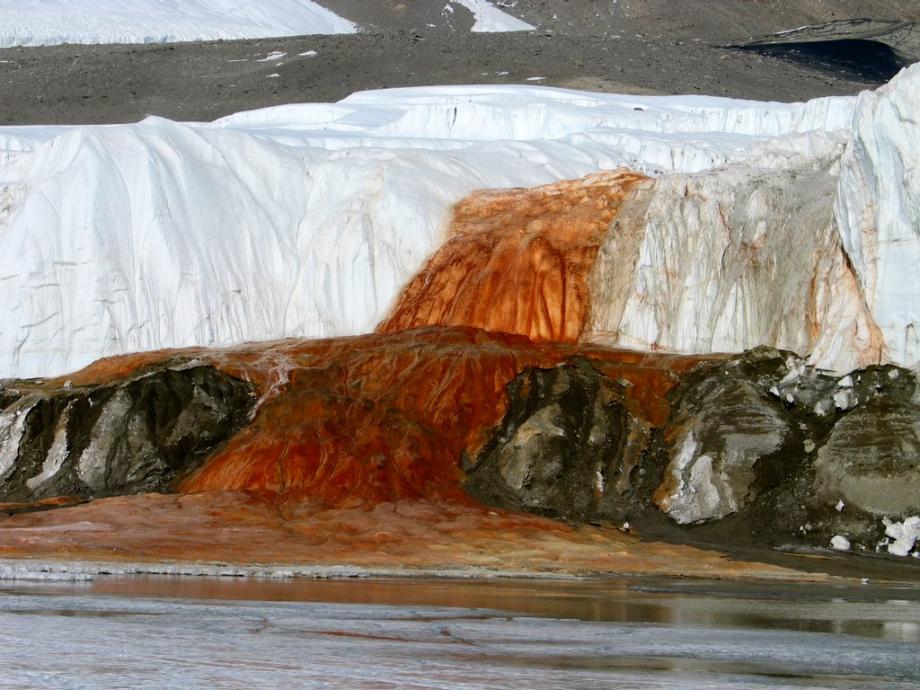 TODAY IN SLATE
Politics
Blacks Don't Have a Corporal Punishment Problem
Americans do. But when blacks exhibit the same behaviors as others, it becomes part of a greater black pathology.
Lifetime Didn't Think the Steubenville Rape Case Was Dramatic Enough
So they added a little self-immolation.