The Great Greek Church Rocket War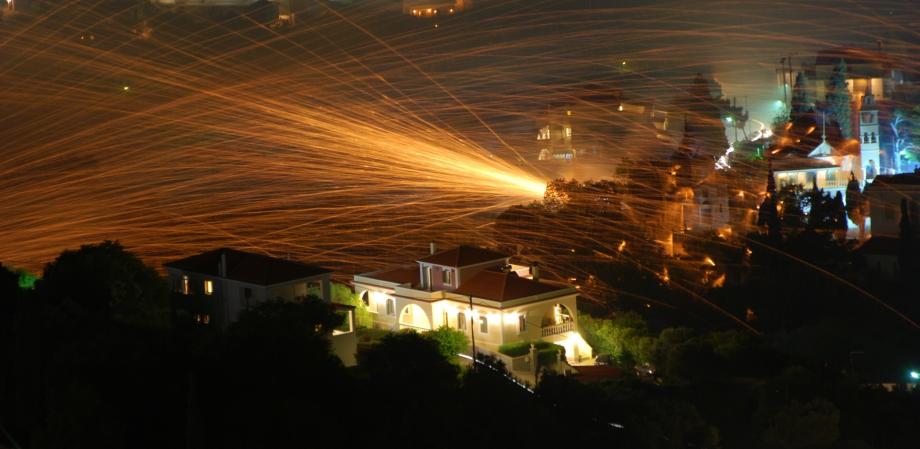 Since the 19th century, a pair of rival parishes on the Greek island of Chios have celebrated Easter not with bunnies or eggs, but by launching thousands of flaming projectiles at each other's churches while congregants celebrate Mass inside.

When the sun sets on the eve of Orthodox Easter Sunday, members of the Angios Marcos and Panaghia Ereithiani churches—wearing bandannas over their faces to filter out the sulphur-scented smoke—launch the cigar-size rockets from ramps. They blaze across the sky in quick succession, leaving trails of vapor and proving a cacophonous accompaniment to the solemn Easter services taking place within the churches. (Wire mesh protects the windows from damage.)

The origin of this Orthodox yet unorthodox tradition is uncertain, but it likely began as an act of defiance against Ottoman occupiers during the 19th century. (There are two versions of the story: In the first, the islanders launched the rockets after the Turks confiscated their cannons. In the second, locals fired rockets at each other's churches to keep the Turks away while they participated in Easter services.)

The aim of the proceedings is to hit the opposing church's bell tower, but this goal is largely irrelevant given the general chaos of the evening—neither side is declared the victor of the "war," and an annual rematch is assured.

More photos of the Chios Rocket War can be seen on Atlas Obscura.

Ceremonies and festivals, safety not guaranteed: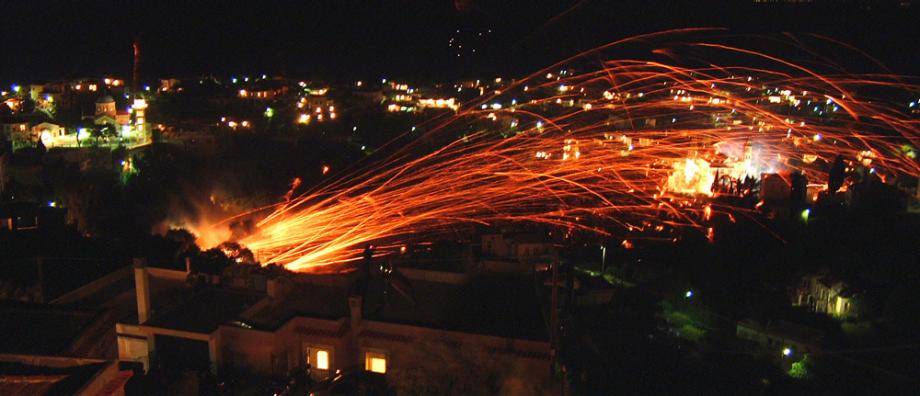 Advertisement

TODAY IN SLATE
Politics
Smash and Grab
Will competitive Senate contests in Kansas and South Dakota lead to more late-breaking races in future elections?