Campanile Di Curon Bell Tower Emerges From an Italian Lake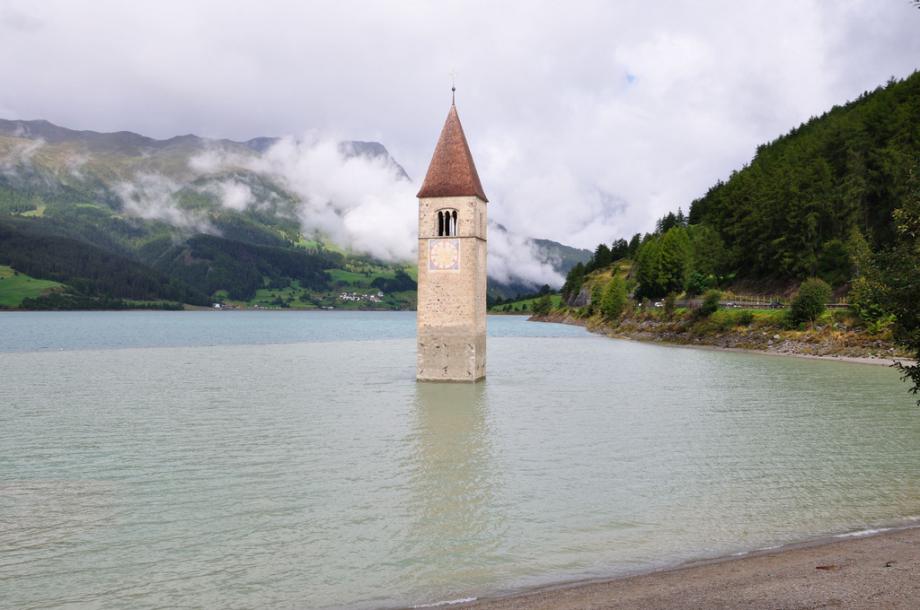 Flooded by the waters of Italy's Lago di Resia, the Campanile di Curon is a vestige of the old town of Curon Venosta.

This small alpine town was submerged shortly after World War II when three bodies of water (Lago di Resia, Lago di Curon, and Lago di San Valentino alla Muta) were joined together to create a single artificial lake. While the entire town exists under water, the bell tower juts out just above the surface, marking the central location of a place many once called home.

In winter, when the lake freezes over, it's possible to walk across the ice to the tower and explore the site. Though the church tower's bells were removed before the lake was created, legend has it that on some days, locals can still hear them ringing inside of the tower.

More photos of Campanile Di Curon can be seen on Atlas Obscura.

Drowned towers and underwater villages: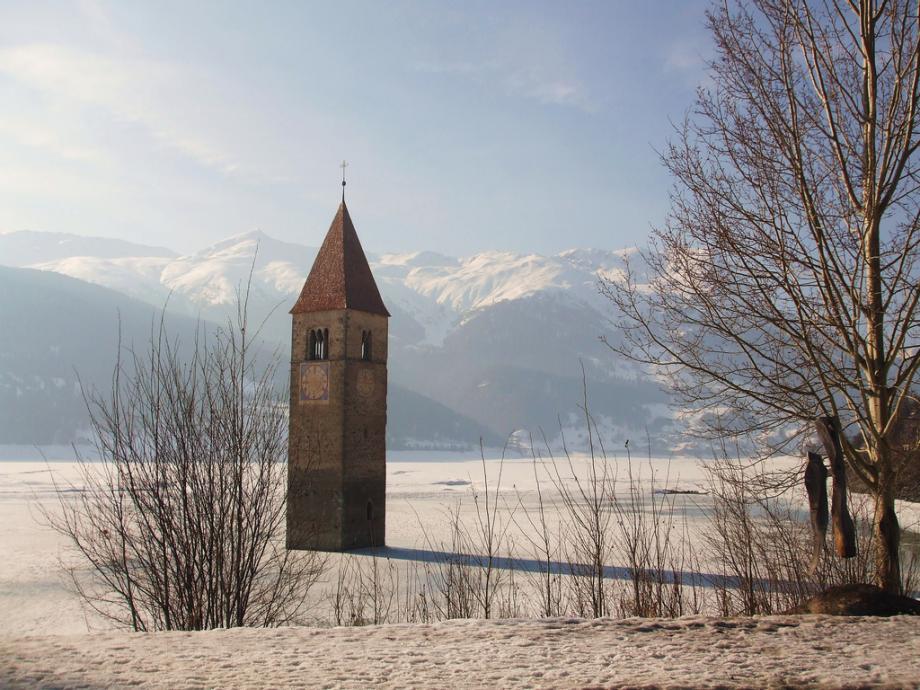 TODAY IN SLATE
Politics
The Irritating Confidante
John Dickerson on Ben Bradlee's fascinating relationship with John F. Kennedy.