Devil's Swimming Pool, the World's Most Dangerous Infinity Pool
During the dry season, when the Zambezi River is at its lowest, a natural rock ledge at the very lip of Victoria Falls creates the world's highest and most dangerous infinity pool. Adventuresome swimmers can wade through the enclosed patch of water known as the "Devil's Swimming Pool" to the precipice of the 100-meter falls and look down upon the gorge below.
Advertisement

Places to swim while contemplating your mortality: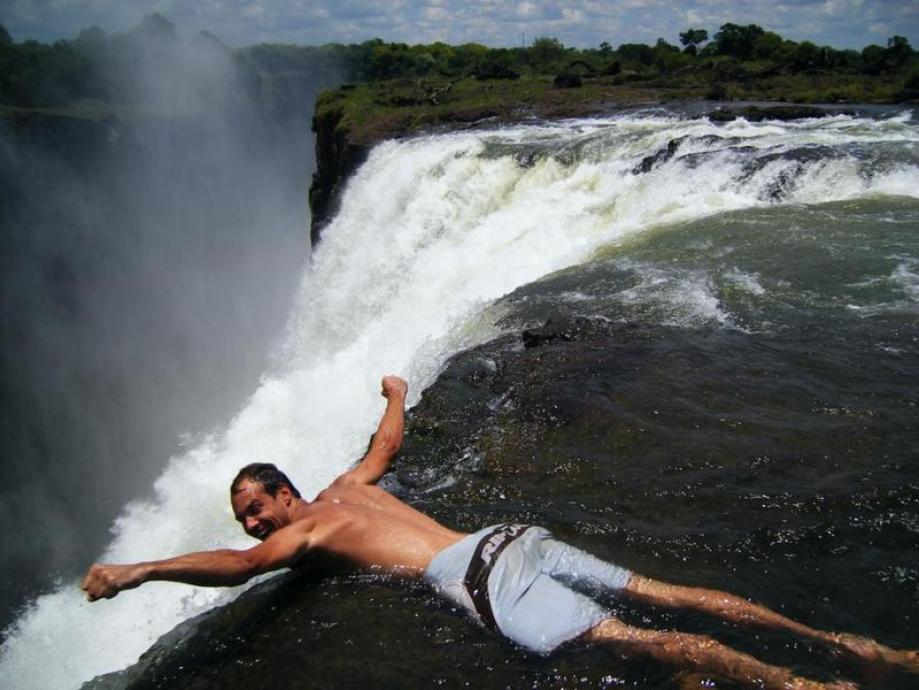 TODAY IN SLATE
History
Slate Plus Early Read: The Self-Made Man
The story of America's most pliable, pernicious, irrepressible myth.