Dear Prudence: Mixing Business and Carnal Pleasure
A weekly Dear Prudence video.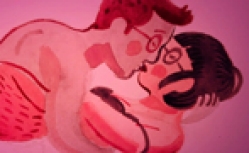 Slate's advice columnist Prudence counsels a woman who's torn about going into business with a man who once spurned her after a one-night stand.
TODAY IN SLATE
Foreigners
More Than Scottish Pride
Scotland's referendum isn't about nationalism. It's about a system that failed, and a new generation looking to take a chance on itself.