Dear Prudence: Mixing Business and Carnal Pleasure
A weekly Dear Prudence video.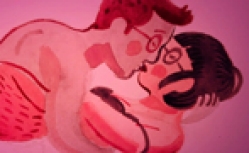 Slate's advice columnist Prudence counsels a woman who's torn about going into business with a man who once spurned her after a one-night stand.
TODAY IN SLATE
Politics
The Democrats' War at Home
How can the president's party defend itself from the president's foreign policy blunders?