Dear Prudence: Mixing Business and Carnal Pleasure
A weekly Dear Prudence video.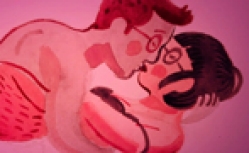 Slate's advice columnist Prudence counsels a woman who's torn about going into business with a man who once spurned her after a one-night stand.
TODAY IN SLATE
Don't Expect Adrian Peterson to Go to Prison
In much of America, beating your kids is perfectly legal.