Dear Prudence: Mixing Business and Carnal Pleasure
A weekly Dear Prudence video.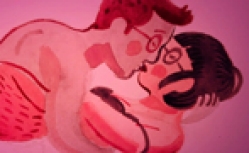 Slate's advice columnist Prudence counsels a woman who's torn about going into business with a man who once spurned her after a one-night stand.
TODAY IN SLATE
Politics
Smash and Grab
Will competitive Senate contests in Kansas and South Dakota lead to more late-breaking races in future elections?