Dear Prudence: Holiday Cheapskate
A weekly Dear Prudence video.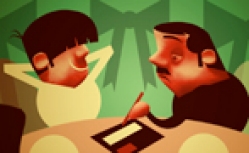 Slate's advice columnist Prudence counsels a man who's tired of picking up his brother's holiday dinner tab.
TODAY IN SLATE
Politics
Smash and Grab
Will competitive Senate contests in Kansas and South Dakota lead to more late-breaking races in future elections?