Dear Prudence: Food-Freak Husband
My diet-obsessed husband is trying to control everything I eat while pregnant.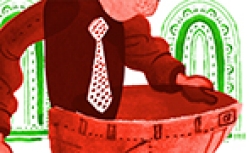 In this week's video, Prudie counsels a pregnant woman whose once overweight husband bullies her about what she eats.
TODAY IN SLATE
Politics
The Democrats' War at Home
How can the president's party defend itself from the president's foreign policy blunders?