Dear Prudence: Pining for Mr. Wrong
I'm about to get married, but I still want my awful ex-boyfriend.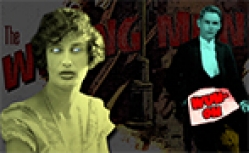 In this week's video, Prudie counsels an affianced woman who wishes she were with her train wreck of an ex-boyfriend instead.

TODAY IN SLATE
Foreigners
More Than Scottish Pride
Scotland's referendum isn't about nationalism. It's about a system that failed, and a new generation looking to take a chance on itself.