Dear Prudence: Torn Apart by an iPad
My sister let my young daughter hold her tablet and she broke it. Do I have to buy it?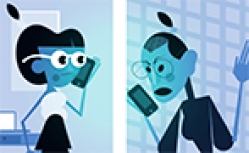 In this week's video, Prudie advises a woman about a rift that's formed between her and her sister over a broken iPad.
TODAY IN SLATE
Jurisprudence
Scalia's Liberal Streak
The conservative justice's most brilliant—and surprisingly progressive—moments on the bench.