Dear Prudence, Live in New York (VIDEO)
Highlights from the live event, including the advice Prudie regrets.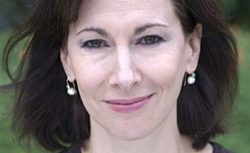 Fans of Dear Prudence got a rare opportunity to engage with Slate's advice columnist in person at a live event in New York this week. Emily Yoffe, aka Prudence, sat down with Jacob Weisberg at the 92nd Street Y Tribeca for an interview, which was followed by Yoffe dispensing advice on the fly in response to questions from the audience.
Above is the interview, in which Emily talks about her personal background and why she has empathy for so many who seek her counsel. And below are highlights from the audience questions. We'll roll out more of these in the coming days and weeks. Video appears courtesy of 92Y.