Dear Prudence: The Happy Hooker
My wife and I are friends with a prostitute. Can we invite her to parties?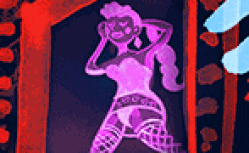 In this week's video, Prudie counsels a guy who isn't quite sure how to integrate his new prostitute friend into his social circle.
TODAY IN SLATE
Politics
Talking White
Black people's disdain for "proper English" and academic achievement is a myth.
Operation Backbone
How White Boy Rick, a legendary Detroit cocaine dealer, helped the FBI uncover brazen police corruption.