Dear Prudence: My Big Fat Chinese Wedding
My fiancée's traditional parents are demanding money to marry their daughter.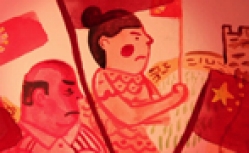 In this week's video, Prudie counsels a man who's taken aback by the "bride price" requested by the traditional parents of his Chinese-American fiancée.
TODAY IN SLATE
War Stories
The Right Target
Why Obama's airstrikes against ISIS may be more effective than people expect.