Dear Prudence: Worst Grandparent Visit Ever!
A weekly Dear Prudence video.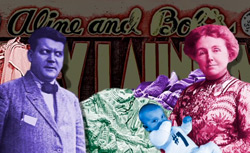 Slate's advice columnist Prudence counsels a woman whose parents are no help when they visit.

Advertisement

TODAY IN SLATE
Foreigners
More Than Scottish Pride
Scotland's referendum isn't about nationalism. It's about a system that failed, and a new generation looking to take a chance on itself.