Dear Prudence: Dog Owner in Mourning
A weekly Dear Prudence video.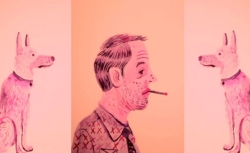 Slate's advice columnist counsels a widow about the sad prospect of losing the last of her and her late husband's two dogs.
Advertisement


TODAY IN SLATE
The Slatest
Ben Bradlee Dead at 93
The legendary Washington Post editor presided over the paper's Watergate coverage.