Dear Prudence: Dog Owner in Mourning
A weekly Dear Prudence video.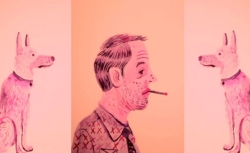 Slate's advice columnist counsels a widow about the sad prospect of losing the last of her and her late husband's two dogs.

TODAY IN SLATE
Don't Expect Adrian Peterson to Go to Prison
In much of America, beating your kids is perfectly legal.