Dear Prudence: Dog Owner in Mourning
A weekly Dear Prudence video.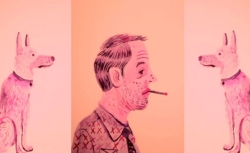 Slate's advice columnist counsels a widow about the sad prospect of losing the last of her and her late husband's two dogs.
Advertisement


TODAY IN SLATE
Foreigners
More Than Scottish Pride
Scotland's referendum isn't about nationalism. It's about a system that failed, and a new generation looking to take a chance on itself.