Department of Justice Suing to Block AT&T's Acquisition of Time Warner
One major question: Did President Trump's disdain for CNN play a role in the decision?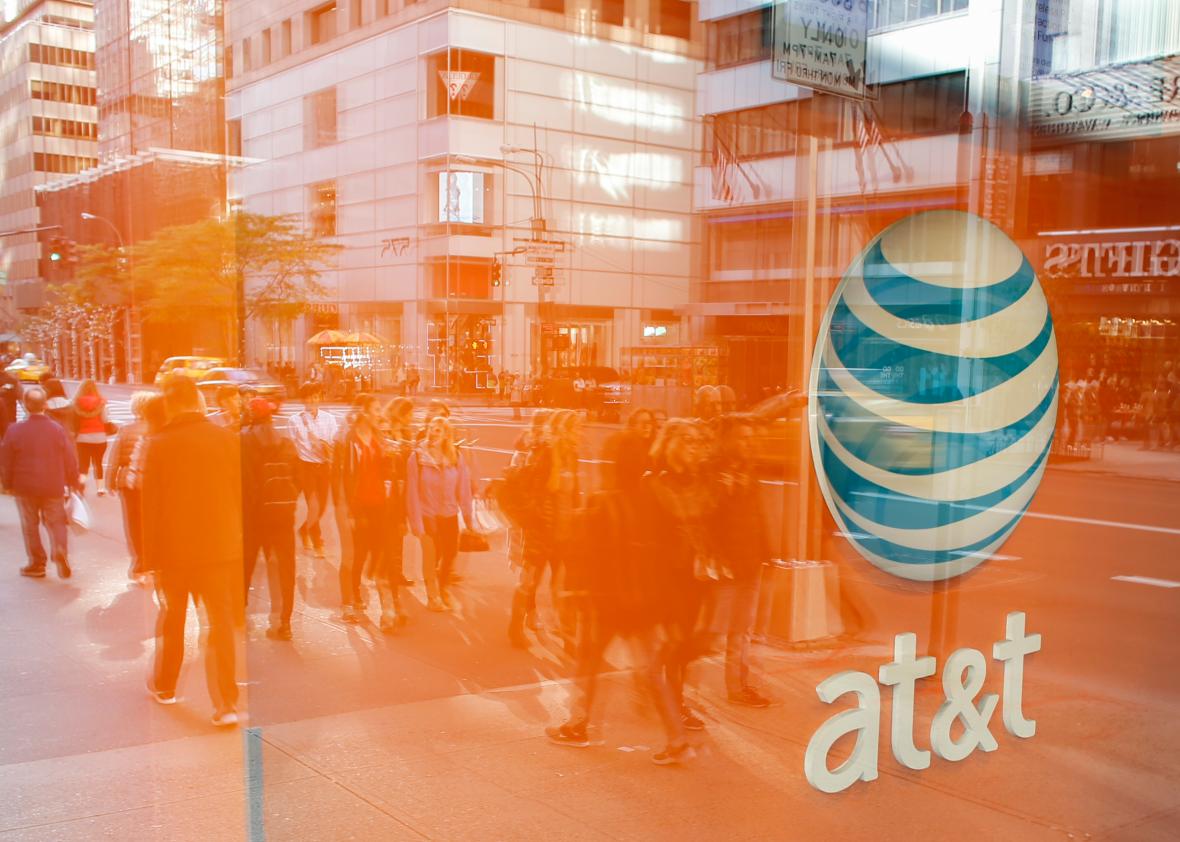 The Justice Department has decided to file an antitrust lawsuit in an attempt to prevent AT&T's $85.4 billion acquisition of Time Warner.
"This merger would greatly harm American consumers. It would mean higher monthly television bills and fewer of the new, emerging innovative options that consumers are beginning to enjoy," said Makan Delrahim, head of the DOJ's antitrust division, in a statement.
The DOJ had allegedly pressured AT&T to sell one of its subsidiaries earlier this month—either Turner Broadcasting, which includes CNN among others, or DirectTV—in order to avoid gaining an unfair advantage over the competition. AT&T and Time Warner refused, and their lawyers have reportedly been preparing for such a legal battle with the DOJ.
A source familiar with the deal suggested to Politico that President Trump's well-known scorn for CNN is motivating this scrutiny from the administration. Trump, in fact, voiced his opposition to the deal in October, telling the audience during a rally, "AT&T is buying Time Warner, and thus CNN, a deal we will not approve in my administration because it's too much concentration of power in the hands of too few." Experts have suggested that the merger could allow the new conglomerate to raise prices on customers and competitors.
The White House says it has not been interfering with department's investigation and that Trump has not spoken with Attorney General Jeff Sessions, who leads the DOJ, about the deal. The Justice Department has also said it was the two companies that had suggested selling CNN, though AT&T denies the claim.
AT&T provided a statement to Reuters:
AT&T is the largest provider for pay television and the second-largest wireless provider in the U.S. Time Warner owns a trove of signature media properties besides CNN, such as HBO, TBS, Warner Brothers, Cartoon Network, and DC Comics. The merged companies would form the nation's second-largest cable operator.
According to New York Times, there is currently an upsurge of attention to antitrust policies in Washington with the incredible rise in power of five major tech companies: Apple, Google, Microsoft, Facebook, and Amazon. The DOJ's suit could therefore have far-reaching implications; the president of Public Knowledge, a consumer advocacy group, told the Washington Post, "It may be one of the most important antitrust battles of modern times."