Slate on a Plane
Read these articles at 10,000 feet. Because you can.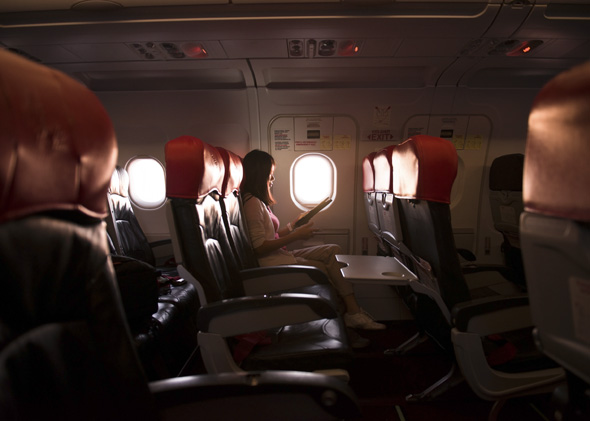 The FAA last week announced last week that it was easing restrictions on tablet and e-reader use during flights. (But you still need "airplane mode" for your smartphone.) Now that (most of you) can read even when the plane is below 10,000 feet, here are some Slate articles about air travel that you might enjoy. Please stow your tray table for takeoff.
Please Watch the Safety Video
"The Fare up There: Why I love airline food. (No really, I do)" by Matt Goulding, Sept. 13, 2013.
"I'm Here for Business Meetings with No Clothes: Rubbernecking at Air Berlin's spectacular social media meltdown," by Katy Waldman, Sept. 4, 2013.
"Can You Get a Good Night's Rest in Your Airplane Seat?: The science of sit-sleep," by Forrest Wickman, Nov. 23, 2011.
"The Recline and Fall of Western Civilization: Tilting your seat back on an airplane is pure evil. But so is installing seats that recline in the first place," by Dan Kois, Feb. 19, 2013.
"On Planes and Trains, Everyone Prefers to Sit Next to Women. Lucky Us," by Katy Waldman, Sept. 16, 2013.
In the Event of a Water Landing