New Earth-Observation Satellite Will Be Looking for Trouble
NASA's Landsat Program has been collecting gorgeous images for more than 40 years.
For the past 40 years, NASA's Landsat Program has provided a continuous global record of the Earth's surface—the longest such record ever. The satellites have provided an unmatched, breathtaking view of the planet.
Today, NASA launched its eighth Earth-observation satellite as part of the Landsat Data Continuity Mission. Landsat 8 will join two other Landsat satellites still in orbit, although one of those was recently decommissioned.
The satellites track changes in agricultural output, urban sprawl, water consumption, and other land-use trends. "The greatest reward for these projects is learning about the broadly diverse applications of our data," says Jim Irons, a project scientist for the Landsat Data Continuity Mission at NASA.
The satellite system has captured visually stunning world events, including images of Mount St. Helen before and after its eruption, oil fires in Kuwait, and the progression of urbanization in Asia. Other U.S. landscapes show the effects of wild fires, hurricanes, and the draining of wetlands.
The satellites' sensors have a spatial resolution that doesn't allow for individual houses to be seen; they are tuned to gathering topographical images. The images are a resource for scientists, but they can also be seen as art.
The satellite launched today is equipped with two advanced instruments that will provide enhanced image clarity to the satellite network. The Operational Land Imager will measure short-wave infrared, near infrared, and visible wavelengths, while the Thermal Infrared Sensor will monitor the temperature of the Earth's surface. Together, the instruments will collect a constant stream of data in the satellite's orbit and will produce a complete picture of the Earth's surface every 16 days.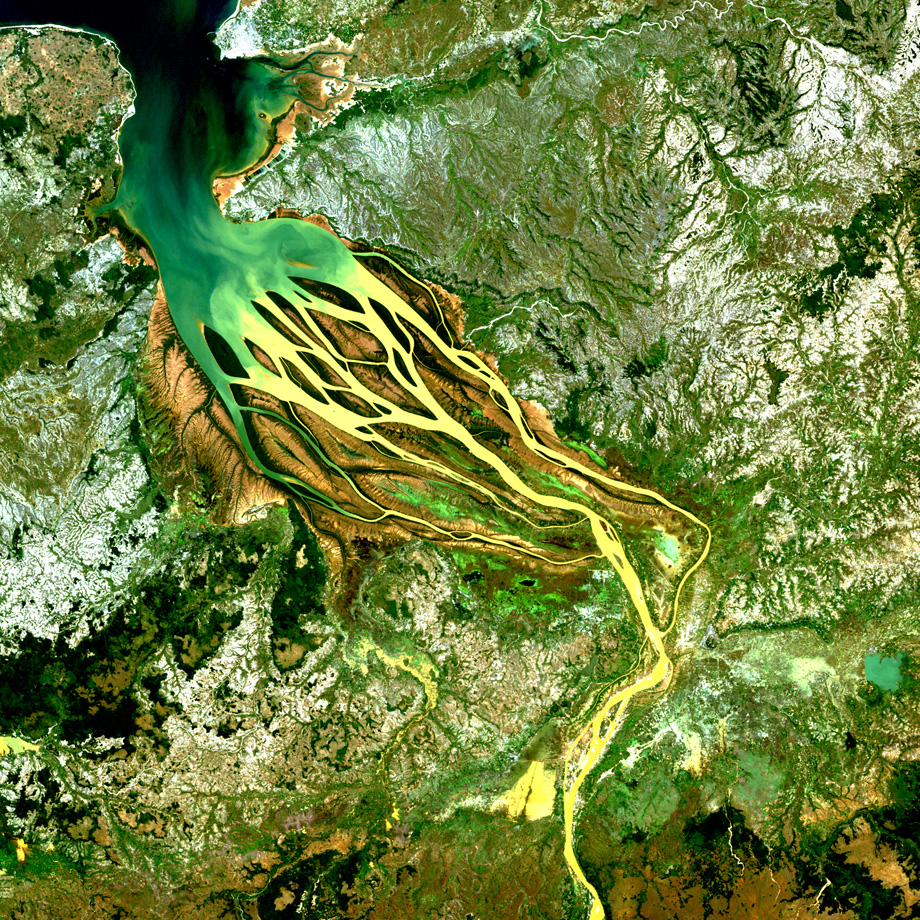 The Betsiboka River in Madagascar carries massive amounts of silt, released by eroded hillsides.
The Lowest Point in the United States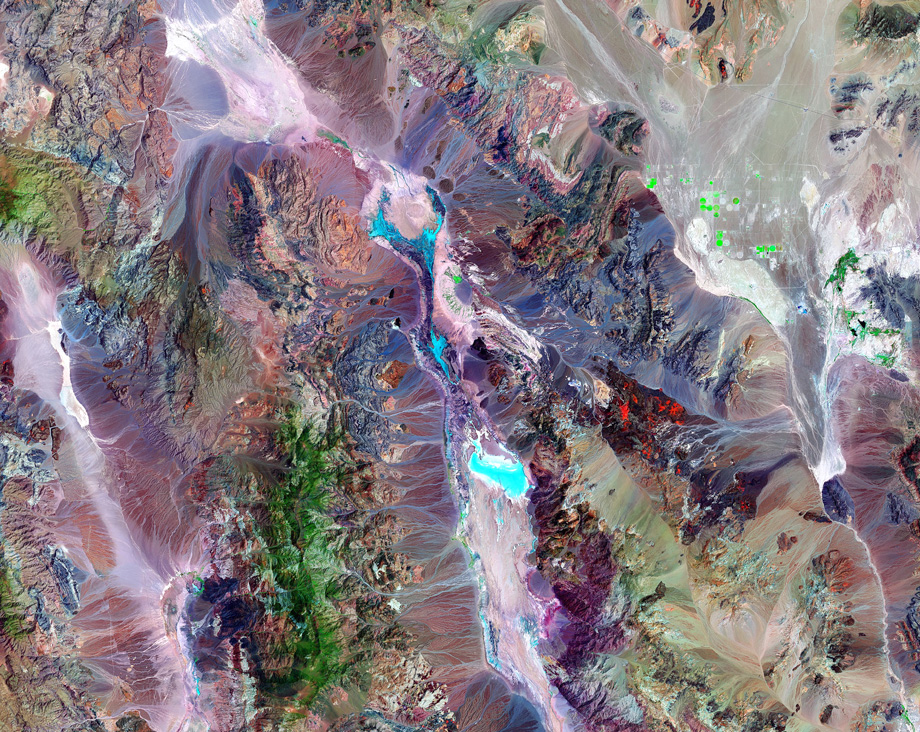 Death Valley's lowest point is 282 feet below sea level and can reach temperatures of 130 degrees Fahrenheit. It's part of a massive salt plain left by an evaporated lake, highlighted here in blue.
Fire in San Bernardino National Forest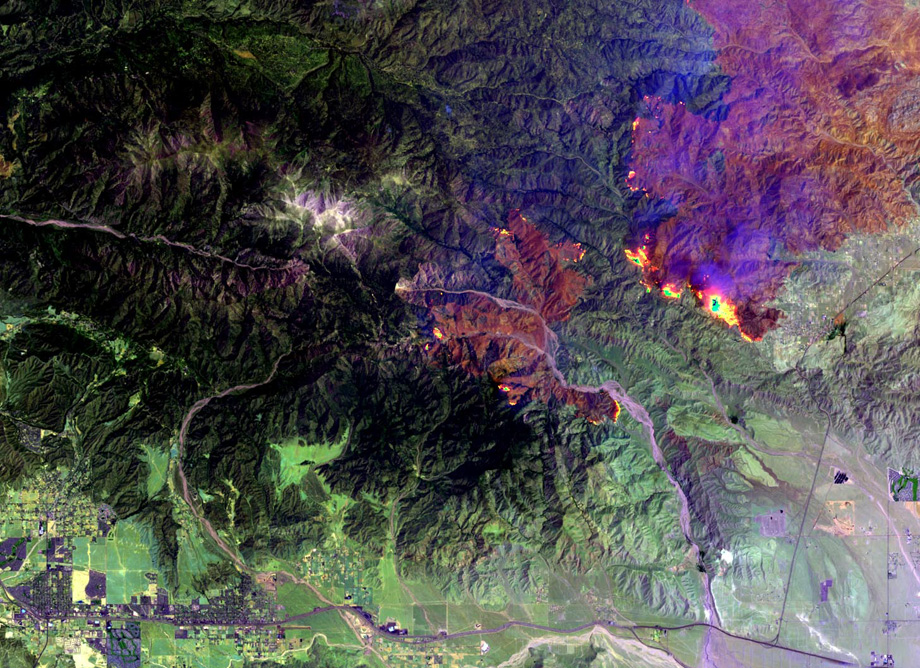 Lightning sparked two fires on July 9, 2006. This Landsat image was taken five days later, with both fires still burning out of control.
Tassili n'Ajjer National Park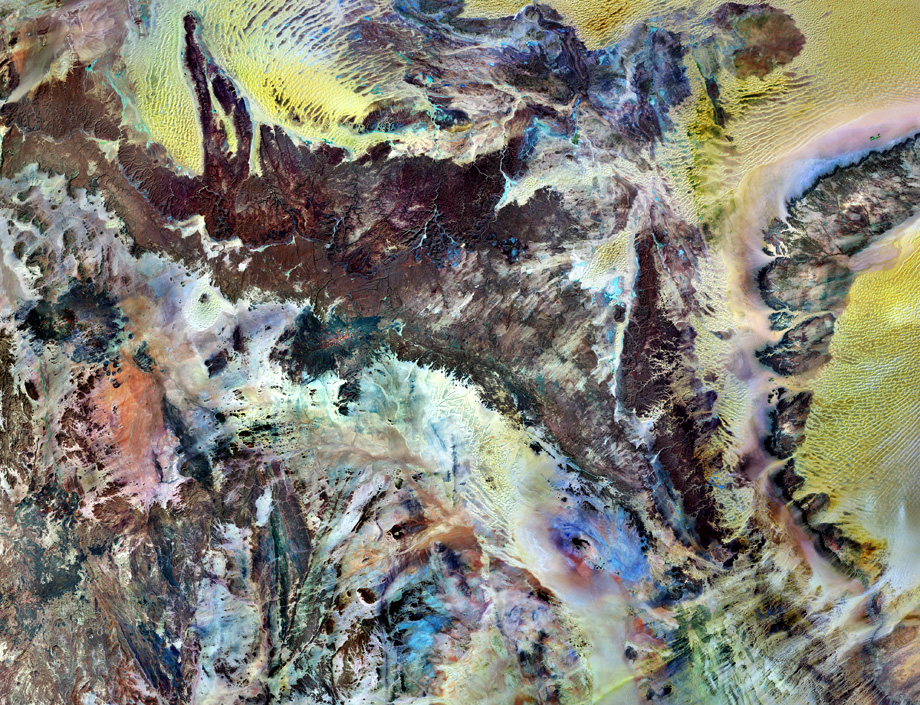 This mountain range is in the Sahara Desert, in Algeria. Sand is colored yellow and tan, and mountains are in shades of red.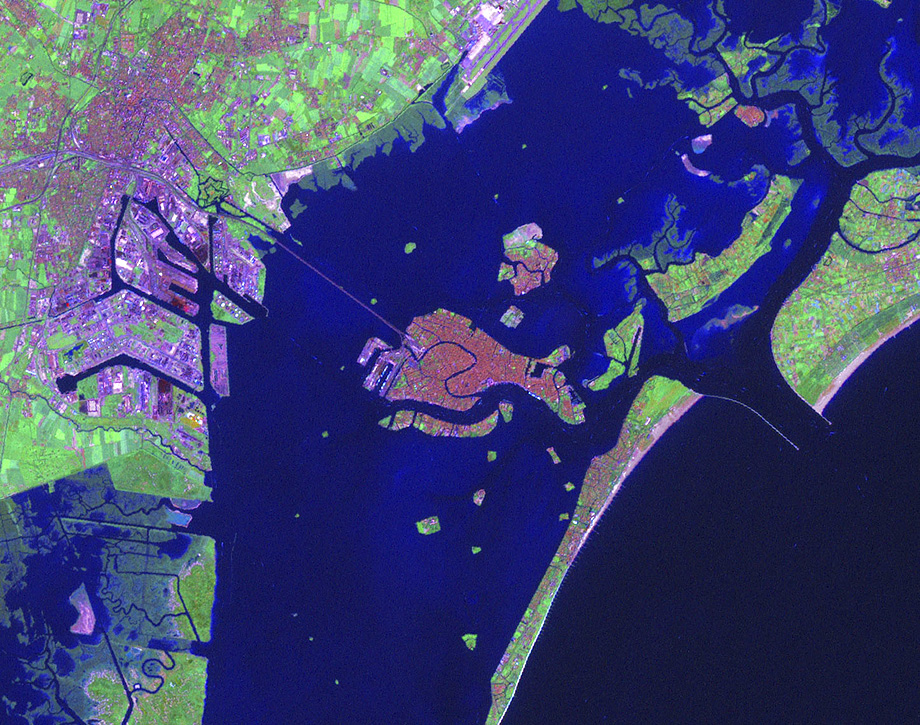 Terra-cotta rooftops give this image of Venice's main island its reddish color. The Grand Canal snakes through the center of the island.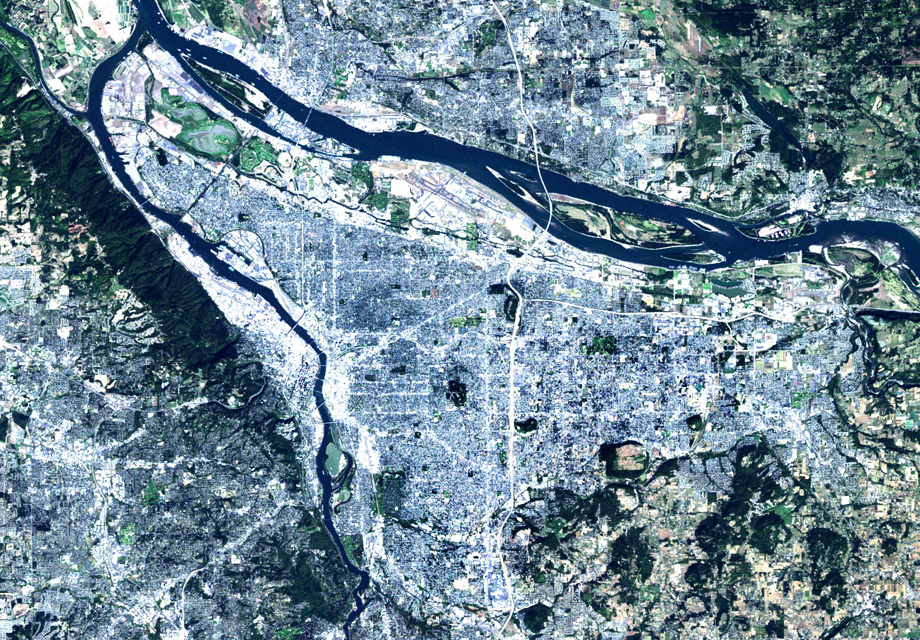 Portland, Ore., is near the confluence of two great rivers. Its nickname is "Bridgetown" for the 10 bridges that span the Willamette River.